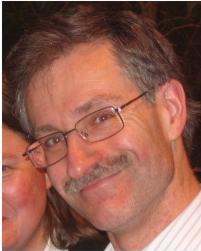 André Laschewsky has been a professor for Macromolecular Science in the University of Potsdam since 2001. His main research interests can be listed as synthesis and characterization of novel functional monomers and polymers, polymers in aqueous media, self-organization of polymers and functionalization of the assemblies formed, biomimicking by polymer and surfactant systems, correlation of molecular architecture, supramolecular structure and macroscopic properties of polymers. Please follow the link to get more information about Andre's research group and his recent paper in Polymer Chemistry.
What was your inspiration in becoming a chemist?
The possibility to create my own personal and unique objects of research, as well as the combination of practical work in the laboratory together with a rigid logical approach to understand what I do and provoke.
What was the motivation behind the research in your recent Polymer Chemistry paper? (DOI: 10.1039/c1py00001b)
We wanted to show that localized supramolecular interactions can modify key properties of functional macromolecules as a whole, though most molecular fragments seem "independent" and are not involved in the interaction.
Why did you choose Polymer Chemistry to publish your work?
Though the journal is very new, I like it very much and enjoyed reading every issue so far. I find it to be the journal with the most creative contributions to polymer synthesis at present.
In which upcoming conferences may our readers meet you?
– Smart Polymer Systems Conference, 25-26 May 2011at Mainz (Germany)
– 25th European Colloid and Interface Society Conference, Berlin Sept. 4-9 sept 2011 at Berlin (Germany)
– 7th European Detergents Conference (EDC), 14-16 oct 2011 at Fulda (Germany)
How do you spend your spare time?
With my family, reading, hiking
Which profession would you choose if you were not a scientist?
I cannot imagine that.