We have several exciting new appointments to our Editorial Board that we would like to share with you.
Co-Editor-in-Chief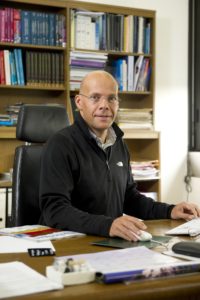 First, we are delighted to announce that Professor Dirk Guldi (Friedrich Alexander University Erlangen-Nürnberg, Germany) has been appointed as the Co-Editor-in-chief of Nanoscale and Nanoscale Advances!
He will provide hands-on support and guidance to the Editorial Board and team, working alongside with and assisting the Editor-in-chief in the promotion and development of both journals.
Having previously served as Chair of the Chemical Society Reviews Editorial Board, Dirk is experienced in leading and guiding an editorial team, and with his close involvement and familiarity with Nanoscale and Nanoscale Advances, as well as being a Scientific Editor for Nanoscale Horizons, he also holds a unique and valuable editorial perspective over the entire nanoscale journal family.
Check out some of Dirk's recent work:
Interfacing porphyrins and carbon nanotubes through mechanical links, Chemical Science, 2018, Advance Article
Improving charge injection and charge transport in CuO-based p-type DSSCs – a quick and simple precipitation method for small CuO nanoparticles, Journal of Materials Chemistry C, 2018, 6, 5176-5180
Tuning pentacene based dye-sensitized solar cells, Nanoscale, 2018, 10, 8515-8525
New Associate Editors
Two new Associate Editors have joined the Nanoscale team!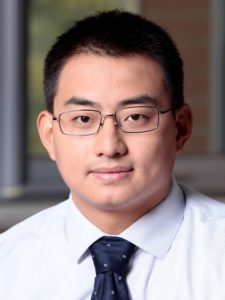 Qing Dai received PhD degree in Nanophotonics at the Department of Engineering from University of Cambridge, after obtained MEng degree on Electronic & Electrical Engineering from Imperial College, London. Following postdoctoral appointments at Centre for Advanced Photonics and Electronics (CAPE) at University of Cambridge, he joined the faculty of National Center for Nanoscience and Technology (NCNST, located in Beijing) in 2012. Now he is a professor at NCNST and serving as the director of Division of Nanophotonics.
His research interests include low dimensional nanomaterials, plasmonics, nearfield optical characterization and ultrafast electron emissions.
Check out some of his recent work:
Higher order Fano graphene metamaterials for nanoscale optical sensing, Nanoscale, 2017, 9, 14998-15004
High performance boronic acid-containing hydrogel for biocompatible continuous glucose monitoring, RSC Advances, 2017, 7, 41384-41390
Study of graphene plasmons in graphene–MoS2 heterostructures for optoelectronic integrated devices, Nanoscale, 2017, 9, 208-215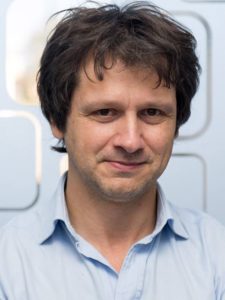 Liberato Manna received his M.Sc. in Chemistry from the University of Bari (Italy) in 1996 and his Ph.D. in Chemical Sciences from the same university in 2001. During his Ph.D. and later as a postdoctoral fellow, he worked at the University of California Berkeley (U.S.A.). In 2003, he moved back to Italy as staff scientist at the National Nanotechnology Lab of CNR-INFM in Lecce (Italy) where he later became responsible for the Nanochemistry Division in 2006. In April 2009, he moved to the Istituto Italiano di Tecnologia in Genova as head of the Nanochemistry Department. Since 2015 he is Deputy Director of IIT for the materials and nanotechnology programs.
His areas of expertise include; functional inorganic materials and devices, functional nanostructured materials, and surfaces, interfaces, and applications.
Check out some of his recent work:
Selective antimony reduction initiating the nucleation and growth of InSb quantum dots, Nanoscale, 2018, 10, 11110-11116
Generating plasmonic heterostructures by cation exchange and redox reactions of covellite CuS nanocrystals with Au3+ ions, Nanoscale, 2018, 10, 2781-2789
Manipulating the morphology of the nano oxide domain in AuCu–iron oxide dumbbell-like nanocomposites as a tool to modify magnetic properties, RSC Advances, 2018, 8, 22411-22421
Finally, you may have seen that the 2017 Impact Factor for Nanoscale has been revealed as 7.233*. We are very happy to see the continued support from our community and thank you for publishing your high quality nanoscience work with us.
*2017 Journal Citation Reports, Clarivate Analytics June 2018.