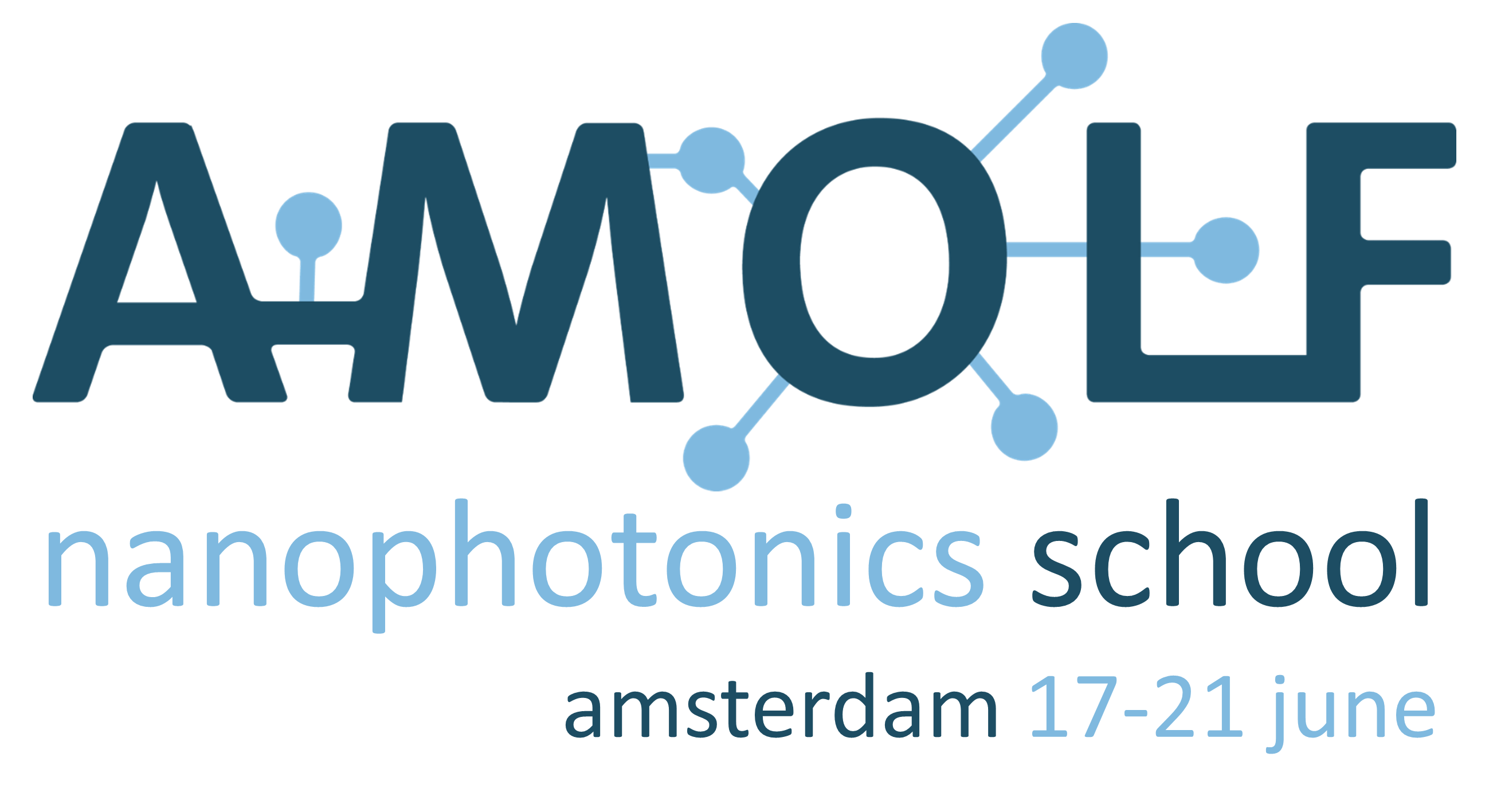 The Center for Nanophotonics at AMOLF is organizing an International Nanophotonics School for PhD students and postdocs that will focus on hot topics in modern fundamental nanophotonics science. A unique line-up of top-scientists have agreed to serve as lecturers for the school, all of whom are also known to be excellent teachers, see the draft program below. The number of attendees is limited to 80.
Unique program format
The school has a unique format: each lecturer is asked to give a one-hour tutorial, that is specially prepared for the school. The tutorial is built up of from basics for students that are new in the field, and then covers more complex concepts. Lecture slides will be made available to the attendees. The tutorial is followed by a 30 min. highlight talk by the lecturer.
Speakers will include:
Femius Koenderink, AMOLF, Amsterdam
Jean-Jacques Greffet, Institut dÓptique, Paris
Nathalie de Leon, Princeton University
Allard Mosk, Utrecht University
Jenny Nelson, Imperial College, London
Ewold Verhagen, AMOLF, Amsterdam
Javier Aizpurua, Materials Physics Center, San Sebastian
Stepfan Goetzinger, Max Planck Institute for the Science of Light, Erlangen
Elaine Li, University of Austin, Texas
Mark Wilson, University of Toronto
Isabelle Staude, Abbe Center of Photonics, Jena
Mikael Rechtsman, Pennsylvania State University
Who can attend?
PhD students and postdocs are welcome to register for the School. The number of attendees is limited to 80.
Student/postdoc presentations
All school attendees are invited to present a poster about their research. In addition, a total of 10 slots is available in the program for oral presentations. Abstracts can be submitted to apply for these talks.
Important Dates
Early-bird registration ends 1 March 2019
Oral abstract submission ends 1 April 2019