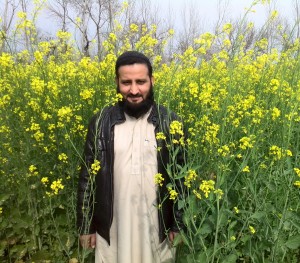 Dr Abdul Hameed, Assistant Professor at Kohat University of Science and Technology (Pakistan), focuses his research on the synthesis of noble metal nanoparticles and their applications in the field of medicine and analytical chemistry. 
According to Abdul and his co-workers, their NJC paper, dealing with the use of noble metal nanoparticles in the field of enzyme inhibition, opens the gates for future research into this field.
Abdul is a synthetic organic chemist who loves nanotechnology, especially noble metal nanoparticles. His work in this area is, however, hampered by the lack of facilities in Pakistan. This is one of the reasons why his group recorded TEM images for the paper in South Korea.
Abdul's dream is "to dive in the depth of nanotechnology" by going abroad to work with other hard-working research groups. "I hope I will find it very soon", he says, to which we wish him the best of luck! 
Synergistic enzyme inhibition effect of Cefuroxime by conjugation with gold and silver
Abdul Hameed, Sehrish Fatima, Faiz Ur Rahman, Tae-Ho Yoon, Andaleeb Azam,  Shaukat Khan, Ajmal Khan and Nazar Ul Islam.
New J. Chem., 2014, 38, 1641-1646. DOI: 10.1039/C3NJ00974B (Paper)
---
Our second author, Dr Suresh Kumar Kailasa, is an Assistant Professor at the S. V. National Institute of Technology (India). Suresh is principally interested in nano- and bio-analytical chemistry, mass spectrometry, sensors and proteomics.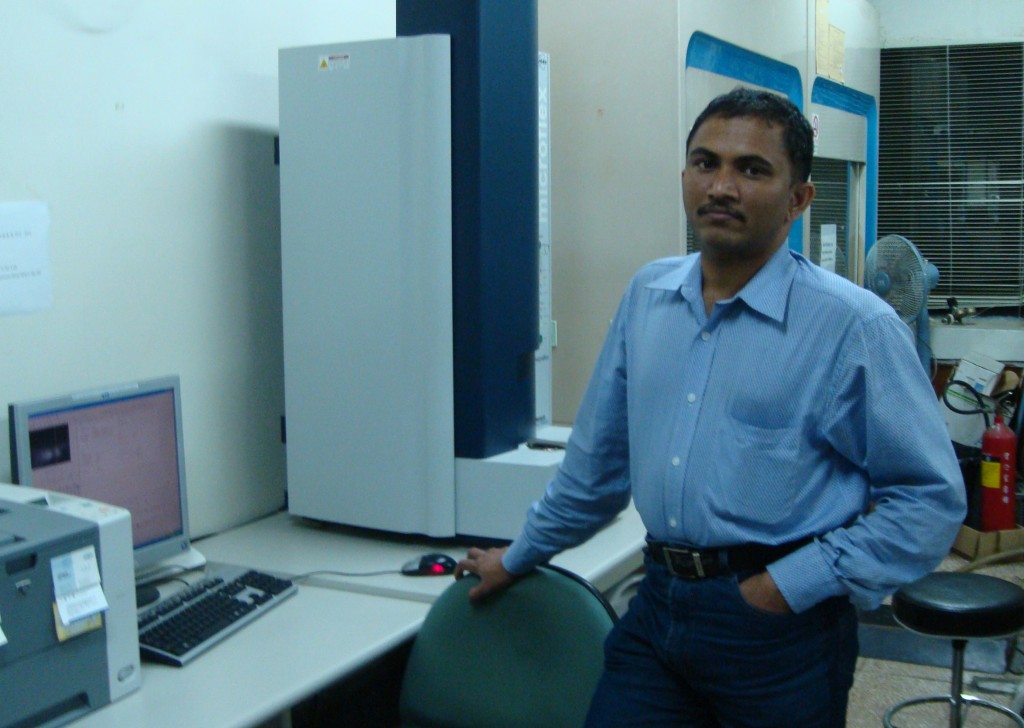 In their paper, Suresh Kumar and his colleagues report the use of p-amino salicylic acid dithiocarbamate functionalized gold nanoparticles (NPs) as colourimetric sensors for selective and sensitive determination of Fe3+ ions in plasma.
The results show that the Fe3+ ion induces the aggregation of the modified Au NPs via the formation of a covalent coordination bond between it and an organic derivative on the surface of the Au NPs, leading to a colour change from red to blue that can be observed with the naked eye.
They have developed straightforward methods for both the functionalization of Au NPs and the characterization of the NP aggregation induced by the Fe3+ ion. The functionalized Au NPs did not react with other metal ions and, therefore, were demonstrated to be selective for Fe3+ in both biological and environmental samples.
 Suresh Kumar's dream is to develop miniaturized, nanomaterial-based analytical tools for inorganic, organic and biomolecule assays.
 Sensitive and selective colorimetric sensing of Fe3+ ion by using p-amino salicylic acid dithiocarbamate functionalized gold nanoparticles
Vaibhavkumar N. Mehta, Suresh Kumar Kailasa and Hui-Fen Wu.
New J. Chem., 2014, 38, 1503-1511. DOI: 10.1039/C3NJ01468A (Paper)
---
With his research group, Prof. William Skene works on conjugated materials prepared via simple methods and assesses their optoelectronic properties at the University of Montreal (Canada).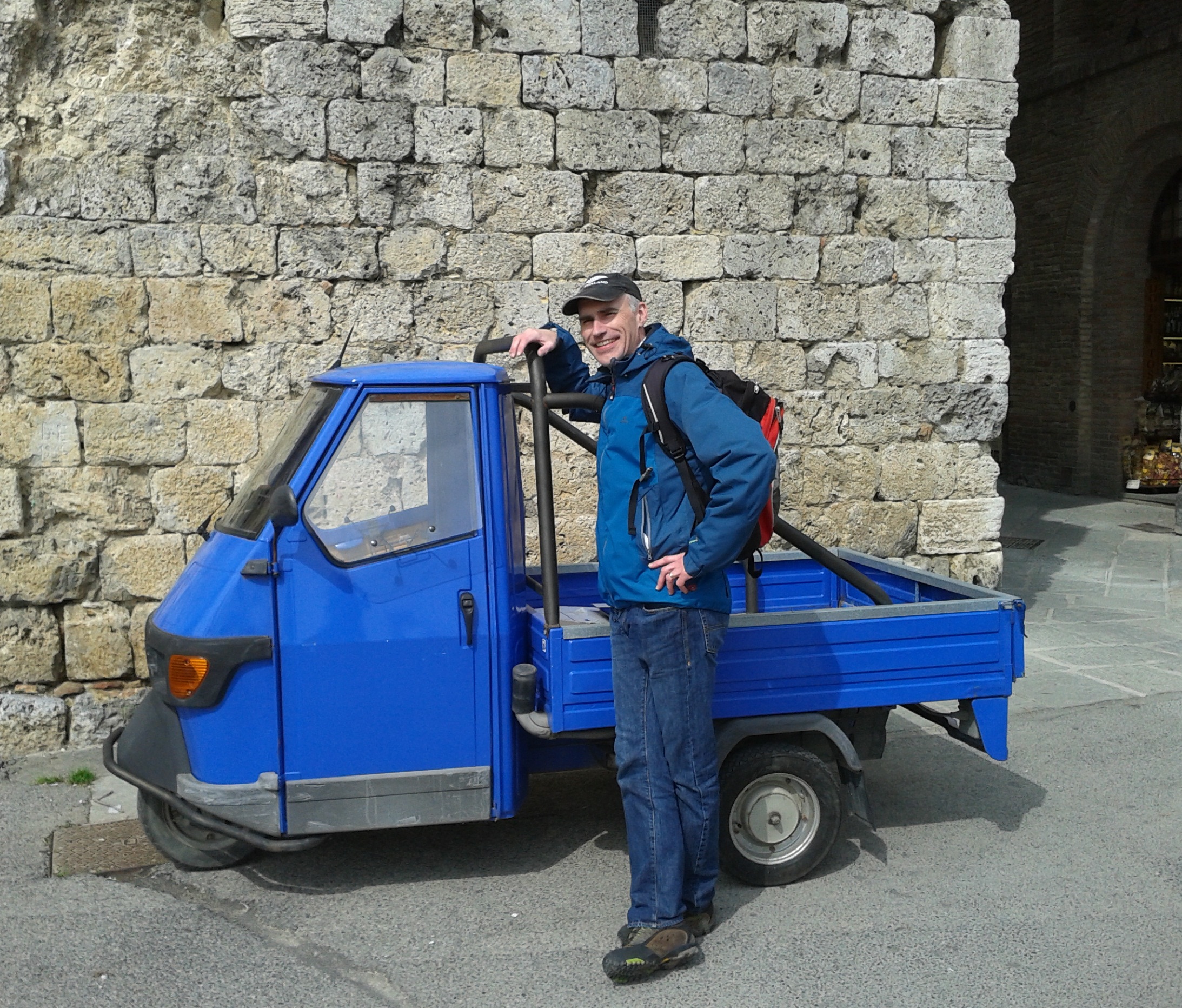 Many organic materials undergo visible colour changes either when oxidized or reduced  however there are few materials which can do both. 
In their paper, Will and his co-workers demonstrated that a reversible colour change upon both oxidation and reduction was possible with an easily-prepared, conjugated construct consisting of motifs known for their reversible redox properties.
This research started as a summer project with a different aim before the unusual colour change behavior of the material was keenly observed by the student conducting the experiments.
 In order to delight taste buds, Will confesses that his dream is to be an outstanding pastry chef!
 Towards Multichromatic Electrochromes from Ambipolar Conjugated Azomethines
Michael E. Mulholland, Daminda Navarathne, Samim Khedri and W. G. Skene
New J. Chem., 2014, 38, 1668-1674. DOI: 10.1039/C4NJ00027G  (Paper)
Thanks to Abdul, Suresh and Will for sharing a bit of themselves with our readers. Join us again next month for more portraits in "Meet Our Authors".