QD2018 is the Tenth International Conference on Quantum Dots, the leading conference on quantum dot research and it will be held in Toronto, Canada from 25-29 June 2018. QD2018 will gather 500 of the world's leading quantum dot researchers from epitaxial, colloidal, and lateral quantum dot communities.
Topics will include:
Fundamentals – Quantum Dot Theory, Quantum Dot Spin, Analytical Techniques, Quantum Optics and Magneto-Optics, Quantum Dot Coherence, Exciton/Charge Carrier Dynamics.
Materials – Hybrid Quantum Dot Systems, Material Growth and Fabrication Techniques, Emerging Materials and Synthesis, Nanoplatelets and Superstructures.
Applications – Energy Harvesting, Sensors and Detectors, Light Emission, Quantum Information Technology and Quantum Computing, Bio Applications.
And the list of confirmed speakers so far is below:
Plenary Speakers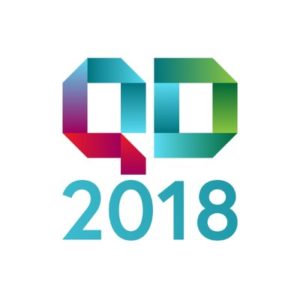 Dmitri Talapin (University of Chicago)
Xiaoyang Zhu (Columbia University)
Manfred Bayer (Dortmund University)
Yasuhiko Arakawa (University of Tokyo)
Victor I. Klimov (Los Alamos National Laboratory)
Invited Speakers
Akira Oiwa (Osaka University)

Sohee Jeong (

Korea Institute of Machinery & Materials)
Maurice Skolnick (University of Sheffield)
Zeger Hens (University of Ghent)
Liberato Manna (Italian Institute of Technology)
Jacek Kasprzak (CNRS France)
Horst Weller (University of Hamburg)
David J. Norris (ETH Zurich)
Eva Monroy (CEA Grenoble)
Edo Waks (University of Maryland)
Maksym Kovalenko (ETH Zurich)
Emily Weiss (Northwestern)
Osman Bakr (King Abdullah University of Science and Technology)
Hunter McDaniel (UbiQD)
Hilmi Volkan Demir (Nanyang Technological University)
Cherie Kagan (University of Pennsylvania)
John Rarity (University of Bristol)
Armando Rastelli (Johannes Kepler University Linz)
Jelena Vuckovic (Stanford University)
Jason Petta (Princeton University)
Vladimir Bulovic (Massachusetts Institute of Technology)
Patanjali Kambhampati (McGill University)
Eunjoo Jang (Samsung Advanced Institute of Technology)
Gerasimos Konstantatos (ICFO – The Institute of Photonic Sciences)
Materials Horizons, Nanoscale Horizons, and Nanoscale are delighted to provide support for QD2018. Visit the conference website for full information about how to register.