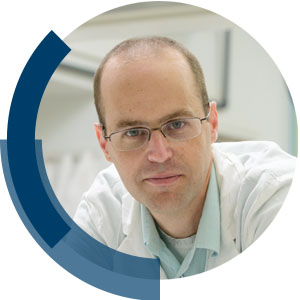 Congratulations to Dr Nir London, recipient of the 2022 RSC Medicinal Chemistry Emerging Investigator Lectureship. 
The annual RSC Medicinal Chemistry Emerging Investigator Lectureship recognises a researcher who has made a significant contribution to medicinal chemistry and drug discovery in their independent academic career, and is open to candidates who received their PhD within the last 10 years. The RSC Medicinal Chemistry Editorial Board have selected Dr. London, from the Weizmann Institute of Science, as the winner this year.
"I am honoured and humbled to receive the 2022 RSC Medicinal Chemistry Emerging Investigator Lectureship. This would not have been possible without the support of my mentors and colleagues throughout the years and the hard work of my students, post-docs and trainees. I look forward to continued interactions with the wonderful medicinal chemistry community." – Dr Nir London
Dr London's lectureship will be held virtually at date to be confirmed. To stay up to date with future announcements, follow us on Twitter @rsc_medchem and sign-up to our news alerts.
More about Nir
Dr. Nir London completed his PhD in computational structural biology at the Hebrew University in 2012. He then pursued a post-doctoral fellowship with Brian Shoichet at UCSF where he developed a pioneering virtual screening platform for covalent inhibitor discovery. In 2015 Dr. London joined the Weizmann Institute of Science, where he is currently the Alan and Laraine Fischer Career Development Chair in the Dept. of Chemical and Structural Biology. Dr. London's lab is focused on covalent chemical biology and drug discovery and is developing new technologies to discover and functionalize covalently acting compounds. His honors include amongst others the Alon fellowship, the EFMC award for young medicinal chemist in academia and the ICBS award for young chemical biologist.
Find out more about Nir and the work his lab is doing on their webpage.