Congratulations to all of the recently announced Royal Society of Chemistry Prize and Award winners for 2014.
Below are the winners related to medicinal chemistry, taken from the full list of winners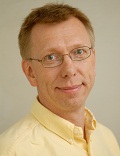 Bioorganic Chemistry Award 2014 Winner
Professor Wilfred van der Donk, University of Illinois at Urbana-Champaign
For his creative work on the chemistry, biosynthesis and mechanistic enzymology of the cyclic peptide and phosphonate classes of antibiotics.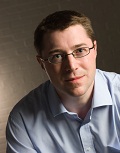 Corday-Morgan Prize 2014 Winner
Professor David Spring, University of Cambridge
For his contributions to chemistry-driven drug discovery through his work in diversity-oriented synthesis and chemical biology.
Rita and John Cornforth Award 2014 Winner
Professor Chas Bountra, Structural Genomics Consortium, University of Oxford
For world leading collaborative research across the disciplines of structural biology, medicinal chemistry, chemical biology and enzymology towards understanding and exploiting the potential of epigenetics as a target family for future drug discovery.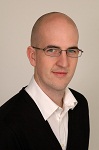 Harrison-Meldola Memorial Prize 2014 Winner
Dr Matthew Fuchter, Imperial College London
For his contribution to the study of epigenetic processes in disease and his insights into chiral aromatic compounds, particularly those with helical chirality.
Norman Heatley Award 2014 Winner
Dr Edward Tate, Imperial College London
For his contributions to the area of antimalarial drug discovery and for pioneering the application of chemical proteomics and its implementation in the identification of novel therapeutic targets

Jeremy Knowles Award 2014 Winner
Professor Gurdyal Besra, University of Birmingham
For his contributions to our understanding of the basic chemistry and biochemistry of the cell wall of Mycobacterium tuberculosis, and his ground-breaking work in the area of tuberculosis T-cell antigens and the CD1 antigen presentation pathway.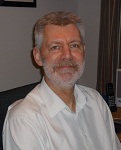 George and Christine Sosnovsky Award in Cancer Therapy 2014 Winner
Professor Roger Griffin, Newcastle University
For his major contributions to the discovery of inhibitors of proteins involved in the cell cycle and DNA repair, particularly poly-ADP-ribose polymerase, DNA-dependent protein kinase and cyclin-dependent kinases.
To celebrate these, and all the other award winners,  we are delighted to present this web-collection highlighting some of the best research by this year's winners. Free access until 6th June 2014.
Did you know?
An incredible 47 previous winners of the Royal Society of Chemistry's Awards have gone on to win Nobel Prizes for their pioneering work, including Harry Kroto, Fred Sanger and Linus Pauling. Indeed, one of the 2012 Royal Society of Chemistry Prize winners, Arieh Warshel, was awarded the Nobel Prize in Chemistry last year.