Dr Susan Odom, member of the Materials Advances Advisory Board, has sadly passed away
It is with great sadness that we have learnt that Dr Susan Odom, University of Kentucky, has passed away suddenly at her home.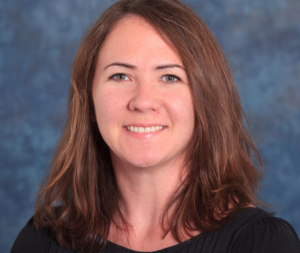 Susan Odom received her B.S. in Chemistry from the University of Kentucky in 2003, followed by her PhD from Georgia Tech in 2008, with a stint as a visiting graduate scholar at Oxford University.  After a 3 year post-doctorate position at the University of Illinois, Susan joined the faculty at her alma mater, the University of Kentucky in 2011, later becoming an Assistant Professor in 2017. In 2018, Susan was part of the University of Kentucky faculty group teaching at Jilin University in China.
During her time as faculty at Kentucky, Susan won the "Teacher who made a difference" award in 2012, 2013, 2016 and 2017.  More recently, last year, Susan was awarded the American Chemical Society Women in Chemistry Rising Star Award.  She was also committed to mentoring and supporting women in STEM fields, co-founding a group to encourage girls to pursue their academic goals, and serving on the Kentucky ACE Women's Network.
Susan's research focused on the design, synthesis, and characterization of conjugated organic materials for applications that access multiple states of oxidation.  She was particularly interested in structure/property relationships of redox-active molecules for energy storage applications, such as lithium-ion batteries and redox-flow batteries.  Susan's group was also making strides in the development of materials for the positive and negative sides of flow cell batteries.
Susan published over three dozen articles on her research, and held five awarded patents and 11 patent applications.
Dr Odom will be missed by the Journal of Materials Chemistry family and the global materials community, but in particular by her friends, colleagues and students at the University of Kentucky.
Interim Dean of the College of Arts and Sciences at UK, Christian Brady, has written a memorial for Susan
A message board has also been set up for people to share memories of Susan for the University of Kentucky and wider community