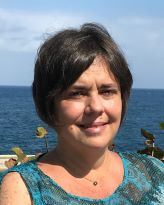 JAAS would like to congratulate our new Chair, Heidi Goenaga-Infante, on being awarded the 2020 Lester W. Strock Award.
The Lester W. Strock Award is given by the New England Section of the Society of Applied Spectroscopy in recognition of a selected publication of substantive research in/or application of analytical atomic spectrochemistry in the fields of earth science, life sciences, or stellar and cosmic sciences.
Heidi will recieve the award at the 2020 SciX conference, and will be giving a plenary talk on the Role of Reference Methods and Reference Materials to Support Use of Regulated Nanomaterials in the Manufacturing Industry, on Tuesday Oct 13th, 9:45am (Eastern Daylight Time).
Congratulations Heidi!