The  4th International IUPAC Conference on Green Chemistry (4th ICGC) was held in Foz do Iguaçu, Brazil between the 25-29th August 2012.  The conference focused on broad topics including benign synthesis/processes, green chemistry for energy production, chemicals from renewable resources, green engineering, education in green chemistry and engineering and policy.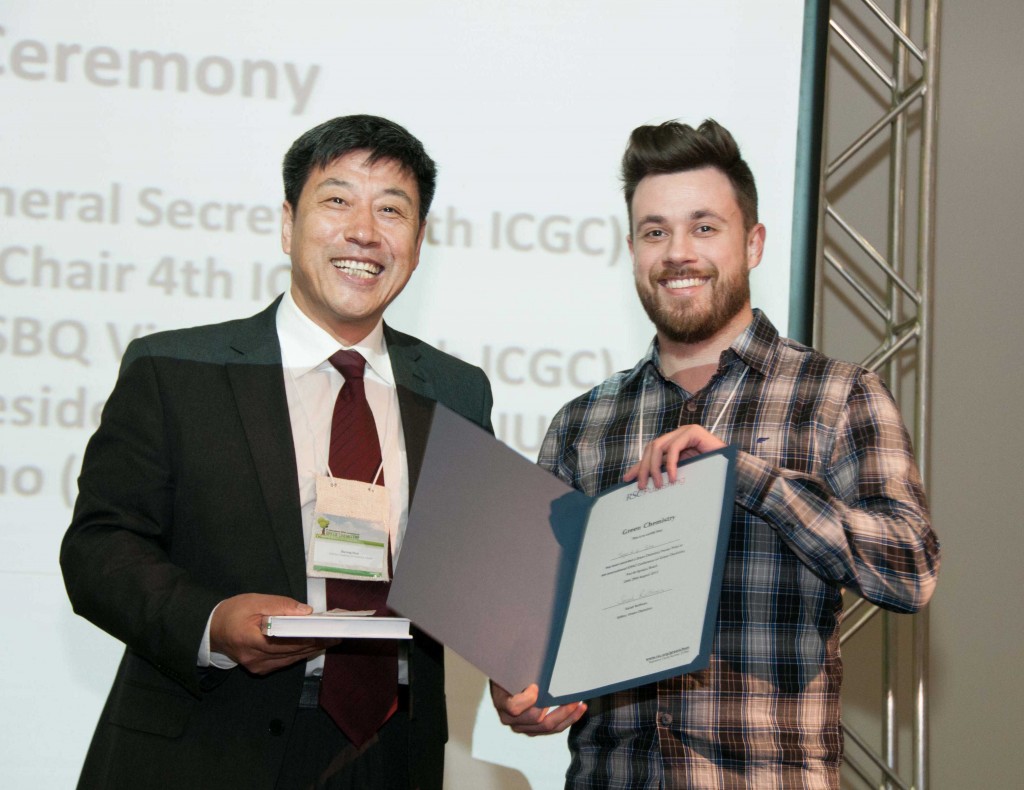 The conference was attended by the Editor, Sarah Ruthven and several members of the Journal's Editorial and Advisory Boards spoke at the event, including Professor Buxing Han, Professor Paul Anastas, Professor James Clark, Professor Philip Jessop, Professor Robin Rogers and Professor Roger Sheldon. 
The Green Chemistry poster prize which was presented by Professor Buxing Han was awarded to Tiago Artur da Silva from the University of Sao Paulo (pictured right). 
The full title of the poster was: AuPd nanoparticles: reusable magnetic responsive catalyst for green oxidation of alcohols; by Tiago Artur da Silva, Érico Teixeira-Neto, Liane Marcia Rossi.
Congratulations to Tiago on winning this prize.