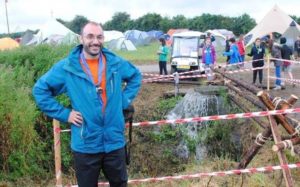 Environmental Science: Water Research & Technology are glad to welcome Luca Vezzaro (Technical University of Denmark) to the Advisory Board!
Luca has been working on modelling water quality in integrated urban water systems since the start of his PhD project in 2007, with a special focus on trace contaminants (micropollutants). This topic is intertwined with identification and quantification of sources of uncertainty, which has also been a common thread in his work.
His current research focus also includes methods for integrated online control and operations of urban water systems (including Model Predictive Control), validation and assimilation of water quality in sewers, and estimation of the fate of trace contaminants in circular water systems.