NanoTox 2018 – 9th International Conference on Nanotoxicology will take place this year between 18th-21st September 2018 at Dorint-Hotel Neuss, Germany.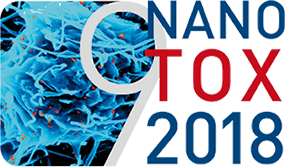 The special focus of NanoTox 2018 will be "New tools in risk assessment of nanomaterials" such as read-across, grouping and categorization. This event will offer a platform for all interested scientists, industry partners and regulatory bodies to discuss the latest results and developments in nanosafety research.
The full list of plenary speakers is available on the conference website including the portal to submit posters and register before the deadline below.
Key deadlines: 
Last Minute Poster Submissions 29 June 2018
Early Bird Registration 20 July 2018
Appearance in the list of participants 31 August 2018