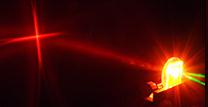 We would like to share with you a selection of recent articles published in the Royal Society of Chemistry journals Energy & Environmental Science (EES), Nanoscale and Physical Chemistry Chemical Physics (PCCP) in the area of photonics.
You can read these articles for free for a limited period by clicking on the links below.
EES, Nanoscale and PCCP are high-impact journals published on a not-for-profit ethos for the benefit of the wider scientific community.
Sign up to receive the latest news from your favourite journals.
---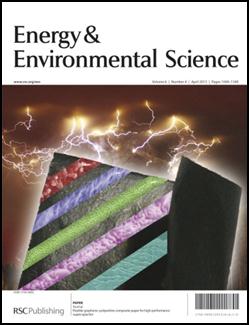 With an Impact Factor of 11.65, which is rising fast, EES is the ideal place to publish your research.
Recent developments in high-temperature photonic crystals for energy conversion
Veronika Rinnerbauer, Sidy Ndao, Yi Xiang Yeng, Walker R. Chan, Jay J. Senkevich, John D. Joannopoulos, Marin Soljačić and Ivan Celanovic
DOI: 10.1039/C2EE22731B, Review Article
Plasmonic solar water splitting
Scott C. Warren and Elijah Thimsen
DOI: 10.1039/C1EE02875H, Review Article
Upconverter solar cells: materials and applications
J. de Wild, A. Meijerink, J. K. Rath, W. G. J. H. M. van Sark and R. E. I. Schropp
DOI: 10.1039/C1EE01659H, Perspective
Optical, electrical, and solar energy-conversion properties of gallium arsenide nanowire-array photoanodes
Shu Hu, Chun-Yung Chi, Katherine T. Fountaine, Maoqing Yao, Harry A. Atwater, P. Daniel Dapkus, Nathan S. Lewis and Chongwu Zhou
DOI: 10.1039/C3EE40243F, Paper
Fabrication and assembly of ultrathin high-efficiency silicon solar microcells integrating electrical passivation and anti-reflection coatings
Yuan Yao, Eric Brueckner, Lanfang Li and Ralph Nuzzo
DOI: 10.1039/C3EE42230E, Paper
Biodegradable transparent substrates for flexible organic-light-emitting diodes
Hongli Zhu, Zhengguo Xiao, Detao Liu, Yuanyuan Li, Nicholas J. Weadock, Zhiqiang Fang, Jinsong Huang and Liangbing Hu
DOI: 10.1039/C3EE40492G, Communication
High-performance hybrid plastic films: a robust electrode platform for thin-film optoelectronics
Jungho Jin, Jaemin Lee, Seonju Jeong, SeungCheol Yang, Ji-Hoon Ko, Hyeon-Gyun Im, Se-Woong Baek, Jung-Yong Lee and Byeong-Soo Bae
DOI: 10.1039/C3EE24306K, Paper
VO2–Sb:SnO2 composite thermochromic smart glass foil
Yanfeng Gao, Shaobo Wang, Litao Kang, Zhang Chen, Jing Du, Xinling Liu, Hongjie Luo and Minoru Kanehira
DOI: 10.1039/C2EE21119J, Paper
Broadband and wide angle antireflection of sub-20 nm GaAs nanograss
Srikanth Ravipati, Jiann Shieh, Fu-Hsiang Ko, Chen-Chieh Yu, Hsuen-Li Chen, Chia-Tien Wu and Szu-Hung Chen
DOI: 10.1039/C2EE21558F, Paper
---
Nanoscale publishes community-spanning research across the fields of nanoscience and nanotechnology. Its Impact Factor is currently 6.23.
Efficient photon management with nanostructures for photovoltaics
Bo Hua, Qingfeng Lin, Qianpeng Zhang and Zhiyong Fan
DOI: 10.1039/C3NR01152F, Review Article
Infrared colloidal lead chalcogenide nanocrystals: Synthesis, properties, and photovoltaic applications
Huiying Fu and Sai-Wing Tsang
DOI: 10.1039/C2NR11836J, Review Article
Lanthanide-doped luminescent nano-bioprobes: from fundamentals to biodetection
Yongsheng Liu, Datao Tu, Haomiao Zhu, En Ma and Xueyuan Chen
DOI: 10.1039/C2NR33239F, Feature Article
Optical antennas as nanoscale resonators
Mario Agio
DOI: 10.1039/C1NR11116G, Feature Article
Reflective plasmonic color filters based on lithographically patterned silver nanorod arrays
Guangyuan Si, Yanhui Zhao, Jiangtao Lv, Mengqian Lu, Fengwen Wang, Hailong Liu, Ning Xiang, Tony Jun Huang, Aaron J. Danner, Jinghua Teng and Yan Jun Liu
DOI: 10.1039/C3NR01419C, Communication
Multicolor patterning using holographic woodpile photonic crystals at visible wavelengths
Sung-Gyu Park and Seung-Man Yang
DOI: 10.1039/C3NR00644A, Communication
---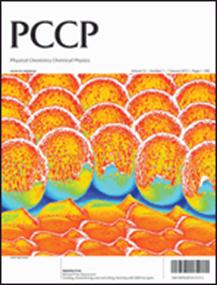 PCCP is committed to publishing the best research across physical chemistry, chemical physics and biophysical chemistry.
The photophysics of porous silicon: technological and biomedical implications
Gennady E. Kotkovskiy, Yury A. Kuzishchin, Igor L. Martynov, Alexander A. Chistyakov and Igor Nabiev
DOI: 10.1039/C2CP42019H, Perspective
Plasmonic fluorescence enhancement by metal nanostructures: shaping the future of bionanotechnology
Daniel Darvill, Anthony Centeno and Fang Xie
DOI: 10.1039/C3CP50415H, Perspective
Resonance optical manipulation of nano-objects based on nonlinear optical response
Tetsuhiro Kudo and Hajime Ishihara
DOI: 10.1039/C3CP51969D, Perspective
Molecular optoelectronics: the interaction of molecular conduction junctions with light
Michael Galperin and Abraham Nitzan
DOI: 10.1039/C2CP40636E, Perspective
Nanoparticle surface electromagnetic fields studied by single-particle nonlinear optical spectroscopy
Manabendra Chandra and Kenneth L. Knappenberger
DOI: 10.1039/C2CP43271D, Paper
Switching of emissive and NLO properties in push–pull chromophores with crescent PPV-like structures
Carmine Coluccini, Arvind K. Sharma, Marco Caricato, Angelo Sironi, Elena Cariati, Stefania Righetto, Elisa Tordin, Chiara Botta, Alessandra Forni and Dario Pasini
DOI: 10.1039/C2CP43140H, Paper
---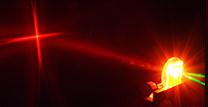 Faraday Discussion 174 will be on the topic of "Organics, Photonics & Electronics". The oral abstract submission deadline is the 18th November 2013. Find out more here.
You may also be interested in the following themed issues in PCCP:
Plasmonics and spectroscopy
Guest Editor: Pablo Etchegoin
Optical studies of single metal nanoparticles
Guest Editors: Greg Hartland, Hiromi Okamoto, Michel Orrit and Peter Zijlstra