In this gold open-access themed collection, Environmental Science: Atmospheres focuses on bioaerosols, which are airborne particles that are living or originate from living organisms, such as bacteria, viruses, fungal spores and pollen.
Topics of interest include, but are not limited to:
Sampling and detection of bioaerosols
Bioaerosol sensors
Source and emission of bioaerosols
Environmental transport of bioaerosols
Exposure and risk assessment
Ventilation and air quality control
Risk control and management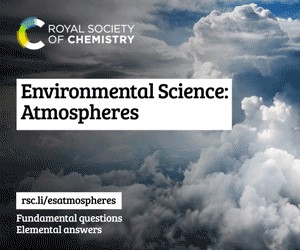 Bioaerosols are a natural component of both indoor and outdoor air, and some can have significant impacts on human health, agriculture and ecosystems. One example is the transmission of SARS-CoV-2 via airborne virus-containing particles. Papers that deal with detection, measurement, transport, risk mitigation, and other related research of bioaerosols are within the scope of the themed collection.
Guest Editors: Cindy Morris (INRAE, Avignon), Xiaole Zhang (ETH Zurich), Malin Alsved (Lund University), Joshua Santarpia (University of Nebraska Medical Center)
Submission deadline: 31st October 2022
Submit your manuscript, quoting 'EABioaer22': https://mc.manuscriptcentral.com/esatmos
APCs are waived until mid-2023.