We are delighted to welcome Professor Takashi Uemura to the Dalton Transactions Editorial Board. Takashi joins us as an Associate Editor today!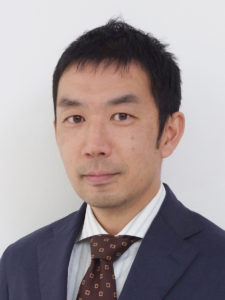 Takashi Uemura obtained his PhD at the Department of Polymer Chemistry, Kyoto University in 2002. He began his academic career as an Assistant Professor and Associate Professor at Department of Synthetic Chemistry and Biological Chemistry in Kyoto University. In 2018, he moved to the University of Tokyo where he now holds the position of Professor. He was also a researcher of PRESTO program (2006–2010) and has been a research director for a CREST program (2013-2020) of the Japan Science and Technology Agency. He has received a number of awards, including the Chemical Society of Japan (CSJ) Award for Young Chemists, the Commendation for Science and Technology by the Minister of Education, Culture, Sports, Science, and Technology, Kao Research Initiative Award, and JSPS Prize.
His research interest focuses on the preparation of synergistic nanohybrids between porous coordination compounds and polymeric materials, in particular, polymer chemistry in confined nanospaces.
Read a selection of Takashi's work published by the Royal Society of Chemistry:
Fluorinated porous molecular crystals: vapor-triggered on–off switching of luminescence and porosity
Hiroshi Sasaki, Hiroaki Imoto, Takashi Kitao, Takashi Uemura, Takashi Yumura and Kensuke Naka
Chem. Commun., 2019, 55, 6487-6490
DOI: 10.1039/C9CC02309G, Communication
Impact of the position of the imine linker on the optoelectronic performance of π-conjugated organic frameworks
Samrat Ghosh, Yusuke Tsutsui, Katsuaki Suzuki, Hironori Kaji, Kayako Honjo, Takashi Uemura and Shu Seki
Mol. Syst. Des. Eng., 2019, 4, 325-331
DOI: 10.1039/C8ME00079D, Paper
Controlled polymerizations using metal–organic frameworks
Shuto Mochizuki, Takashi Kitao and Takashi Uemura
Chem. Commun., 2018, 54, 11843-11856
DOI: 10.1039/C8CC06415F, Feature Article
Hybridization of MOFs and polymers
Takashi Kitao, Yuanyuan Zhang, Susumu Kitagawa, Bo Wang and Takashi Uemura
Chem. Soc. Rev., 2017, 46, 3108-3133
DOI: 10.1039/C7CS00041C, Review Article
Inclusion and dielectric properties of a vinylidene fluoride oligomer in coordination nanochannels
Nobuhiro Yanai, Takashi Uemura, Wataru Kosaka, Ryotaro Matsuda, Tetsuhiro Kodani, Meiten Koh, Takashi Kanemura and Susumu Kitagawa
Dalton Trans., 2012, 41, 4195-4198
DOI: 10.1039/C2DT11891B, Paper


Submit your research or reviews to Takashi now, he will be delighted to receive them! – see our author guidelines for information on our article types or find out more about the advantages of publishing in a Royal Society of Chemistry journal.