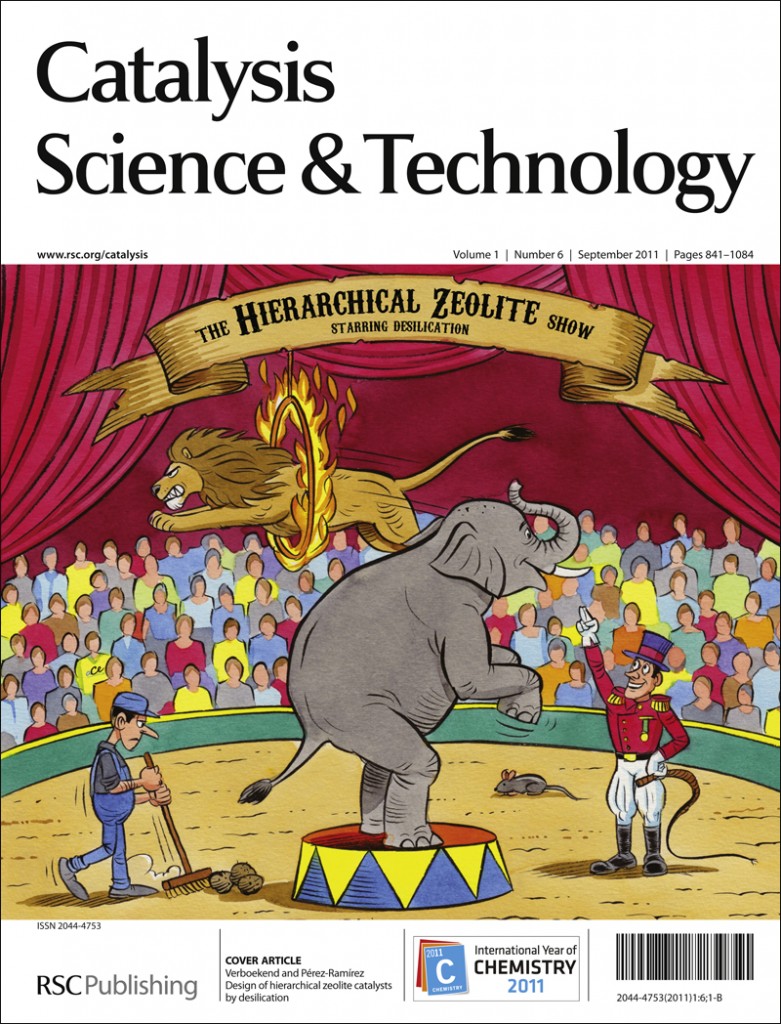 Issue 6 of Catalysis Science & Technology is now online, and with an editorial by David Jackson (University of Glasgow), 2 Perspective review articles and 3 mini-reviews in addition to a great selection of original research it is well worth reading!
The issue also contains a truly brilliant cover image from Javier Pérez-Ramírez at ETH Zurich. The cover is called 'The Hierarchical Zeolite Show, starring desilication' and is based on their mini-review in the issue.
It shows an elephant and a lion performing tricks in circus ring, and as Professor Pérez-Ramírez explains 'the post-synthetic modification of zeolites is like a circus, a variety of complementary tasks need to be orchestrated to offer a successful show'. See the pdf of the Issue 6 cover here, or read the article…
Design of hierarchical zeolite catalysts by desilication
Danny Verboekend and Javier Pérez-Ramírez
Catal. Sci. Technol., 2011, 1, 879-890
Don't forget to follow us on Twitter, like us on Facebook and sign up for free access and table of content e-alerts.