We are delighted to announce that Dr Rafal Klajn, winner of the 2017 Chem Soc Rev Emerging Investigator Lectureship, will be giving a series of lectures at UK universities during the week commencing 16th July 2018.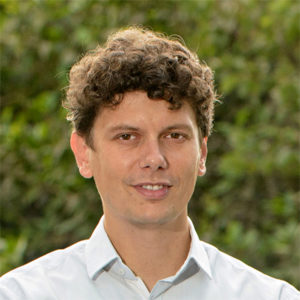 Rafal began his independent research career in November 2009 at the Weizmann Insitute of Science, Israel, directly after obtaining his PhD degree. His group has worked on nanoscale reactivity and self-assembly – incorporating photo-responsive moieties into nanoporous solids, working with superparamagnetic nanoparticles of various shapes and demonstrating that cubic nanoparticles of iron oxide could spontaneously assemble into helical materials, and developing the concept of "dynamically self-assembling nanoflasks" capable of accelerating chemical reactions using light, working with flexible metal-organic (coordination) cages that can encapsulate diverse organic molecules ranging from fluorescent dyes to nonpolar pharmaceuticals, among other projects.
He is currently an Associate Professor at Department of Organic Chemistry at the Weizmann Institute of Science and now focuses on creating synthetic out-of-equilibrium systems and "life-like" materials, not only to develop innovative functional materials, but also to tackle what he deems as one of the most important and fascinating problems – the origin of life.
As part of the Lectureship, Rafal presents 3 lectures and we are delighted to announce that these will be taking place during his UK tour. He will be giving these in conjunction with lectures for the ChemComm sponsored 2018 Cram Lehn Pedersen Prize that was also awarded to him. You can find details for his upcoming UK tour below.
| | | |
| --- | --- | --- |
| Day | University | Host |
| Monday 16th July | University of Bristol | Professor Jonathan Reid |
| Tuesday 17th July | Durham University | Professor Jonathan Steed |
| Wednesday 18th July | University of Nottingham | Professor David Amabilino |
| Thursday 19th July | University of Cambridge | Professor Jonathan Nitschke |
| Friday 20th July | University College London (UCL) | Dr Tung Chun Lee |