Dr Gonçalo Bernardes (University of Cambridge, UK), one of the winners of the 2016 Chem Soc Rev Emerging Investigator Lectureship, is currently on his Lectureship tour.
He graduated from the University of Lisbon in 2004 and completed his D.Phil. at the University of Oxford, UK in 2008 under the supervision of Professor Ben Davis working on reaction engineering for site-selective protein modification. He then undertook postdoctoral work at the Max-Planck Institute of Colloids and Interfaces, Germany under the guidance of Prof Peter Seeberger. He currently leads a research group at the Department of Chemistry at the University of Cambridge where he holds a prestigious Royal Society University Research Fellowship.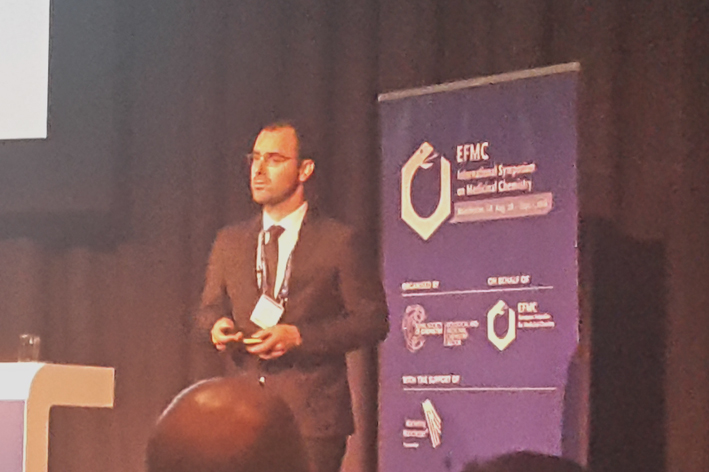 He was also formally awarded his Lectureship certificate by Richard Kelly, Executive Editor (Royal Society of Chemistry).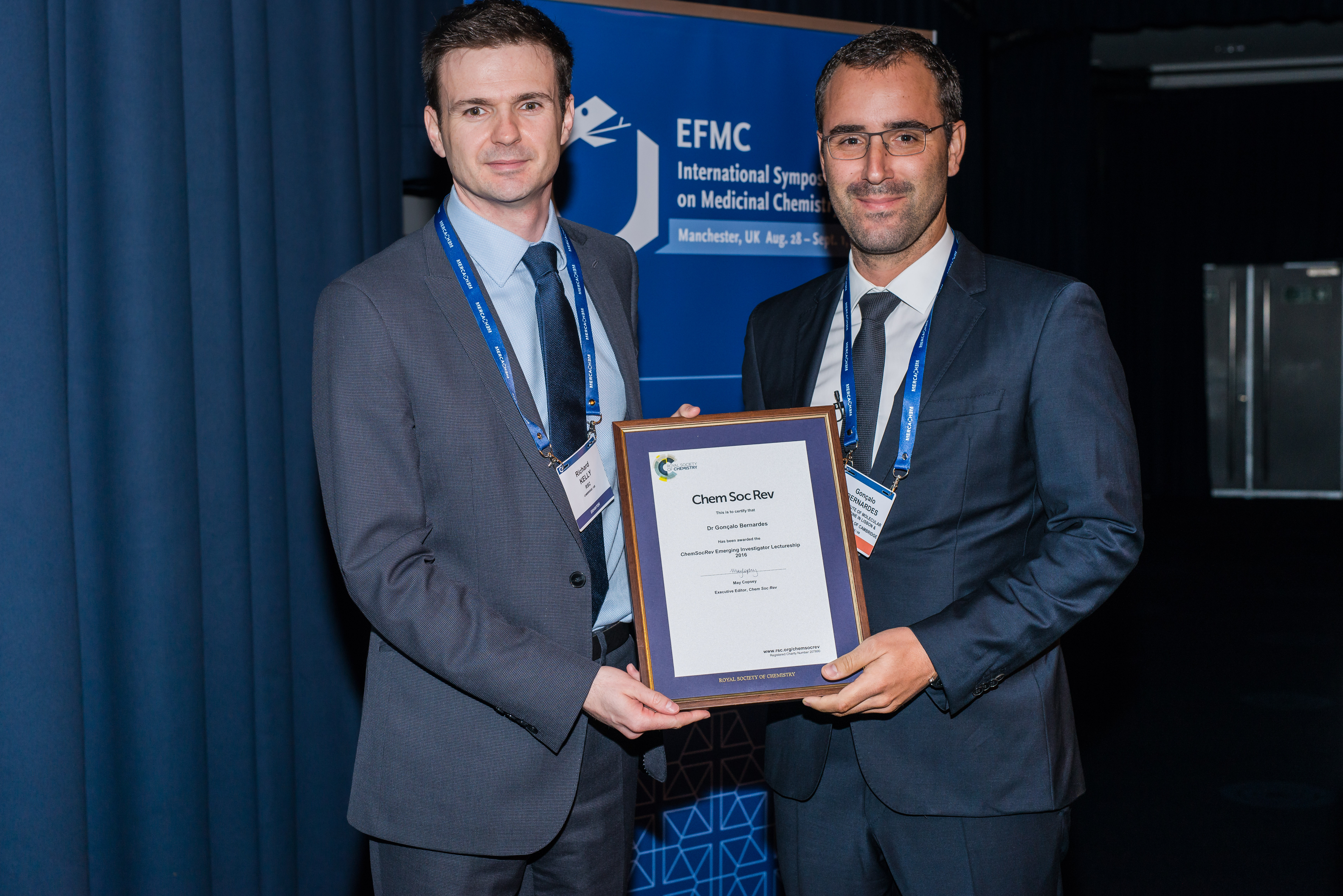 Photograph: © Fabien Venturi
Richard Kelly (left) awards the Chem Soc Rev Emerging Investigator
Lectureship 2016 to Dr Gonçalo Bernardes (right)


Did you know? Gonçalo kept a trip diary of his SAFEA-RSC Visiting Researcher Programme China, where he gave the first talk of his Chem Soc Rev Emerging Investigators Lectureship tour earlier this year.
Read more about his trip diary in China on MyRSC, the online chemistry community.