March 8, Year 2019:  International women day #108.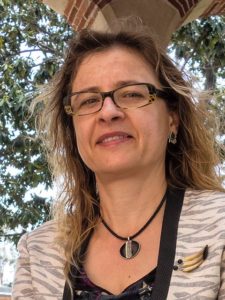 "Long gone are the days when women had to fight for the most basic rights, such as making their own financial and medical decisions, voting, or pursuing a degree or a profession of their choice. Yet, the gender equality remains elusive: All fun and rewarding careers remain male dominated, be it science, tech, finance, law, medicine, or entertainment. And within each profession, the representation of women at the top echelons is much lower than at the base of the pyramid. Why so? Professional leadership groups and scientists worldwide are looking for answers and trying to identify and remove the obstacles for the advancement of women.
"The Royal Society of Chemistry has recently published a report on "Breaking the barriers" in which the reasons for the leaky pipeline in the UK academia are investigated. Consistently with similar studies, the main finding is that there is no single reason and, consequently, there is no simple solution.
"The report contains a number of recommendations and suggestions to funding agencies, institutions, and professional organizations. Some of them are no-brainers, like lowering the tolerance for harassment, improving the childcare options, and importance of mentoring . But other points raised in the report need to be, in my opinion, carefully considered. For example, the report's critique of the current academic culture and funding models can be perceived as a suggestion that the expectations of scientific excellence and high productivity need to be lowered for women, which is of course untrue and unproductive.
"What I think we need to focus more on, is to identify what individual female researches can do to advance their own career. And what pitfalls they should try to avoid. An example of such positive and inner-looking write up is the "Lean in" book by Sheryl Sandberg. Although I do not agree with all of its content, I find its general spirit empowering and specific advice useful.
"My personal opinion notwithstanding, the studies, discussions, and conversations about many different aspects of gender equality are important for us as a society."
Find out more about "Breaking the barriers" here: