Posted on behalf of Josh Campbell, web writer for CrystEngComm
Photocatalysis has applications ranging from sterilising surgical equipment to the conversion of water to hydrogen. In particular mesoporous catalysts show good catalytic activity due to their high surface area, ordered pore structures and high pore volumes. There are two usual methods of fabricating these: either by supporting a catalyst (such as Au or TiO) on a mesoporous silicon framework; or using a catalyst with an inherent mesoporous structure. However there are drawbacks, as excess catalyst can block pores and synthesising a mesoporous structure can be difficult.
A new paper uses a novel way to develop photocatalysts. Bi2O3/Bi2SiO5 heterostructures were placed in SiO2 mesoporous microspheres. The combination of Bismuth catalysts enhances the photocatalytic activity. The authors propose this occurs due to the small size of the photocatalyst (leading to a reduction in the electron-hole recombination rate), the high surface area of the mesoporous structure and efficient electron-hole splitting due to formation of heterostructures.
Find out more from the paper:
Solar light photocatalysis using Bi2O3/Bi2SiO5 nanoheterostructures formed in mesoporous SiO2 microspheres
Ling Zhang, Wenzhong Wang, Songmei Sun, Dong Jiang and Erping Gao
CrystEngComm, 2013, Advance Article
DOI: 10.1039/C3CE41433G
---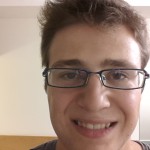 Josh Campbell Josh Campbell is a PhD student currently at the University of Southampton studying crystal structure prediction of organic semiconductors. He received his BSc from the University of Bradford.