Congratulations to Prof Feihe Huang from the State Key Laboratory of Chemical Engineering at Zhejiang University, China, winner of the 2014 Cram Lehn Pedersen Prize in Supramolecular Chemistry.
The prize, sponsored by ChemComm, is organised by the committee of the International Symposium on Macrocyclic and Supramolecular Chemistry and is awarded each year to a young supramolecular chemist.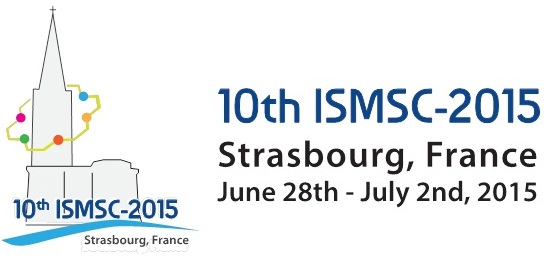 The Cram Lehn Pedersen Prize is named in honour of the winners of the 1987 Nobel Prize in Chemistry and recognises significant original and independent work in supramolecular chemistry. Previous winners include Oren Schermann, Tomoki Ogoshi, and Jonathan Nitschke.
Feihe will receive £2000, free registration for the ISMSC meeting in Strasbourg, France, and the opportunity to give a lecture at the ISMSC. He is also giving two additional lectures as part of his prize in Germany, at the Max Planck Institute of Colloids and Interfaces and the Free University of Berlin.
Dr May Copsey, Executive Editor of the journal, will be also attending this conference to personally award Feihe with the lectureship. She hopes to meet many ChemComm readers and authors there. Please do let her know if you will be there too!
"Professor Feihe Huang follows in the tradition of other winners and is an excellent supramolecular scientist. He has published over 100 articles as an independent researcher, in top tear journals such as ChemComm," says Professor Roger Harrison, Associate Professor at Brigham Young University and Secretary of the ISMSC International Scientific Committee.  He adds, "He has set himself apart from other chemists by investigating supramolecular polymers and learning how to control their properties."
Find out more about Feihe Huang by reading his recent research in ChemComm:
A water-soluble biphen[3]arene: synthesis, host–guest complexation, and application in controllable self-assembly and controlled release
Jiong Zhou, Guocan Yu, Li Shao, Bin Hua and Feihe Huang
Chem. Commun., 2015, 51, 4188-4191
DOI: 10.1039/C5CC00225G, Communication
Reversible formation of a poly[3]rotaxane based on photo dimerization of an anthracene-capped [3]rotaxane
Peifa Wei, Xuzhou Yan and Feihe Huang
Chem. Commun., 2014, 50, 14105-14108
DOI: 10.1039/C4CC07044E, Communication
A CO2-responsive pillar[5]arene: synthesis and self-assembly in water
Kecheng Jie, Yong Yao, Xiaodong Chi and Feihe Huang
Chem. Commun., 2014, 50, 5503-5505
DOI: 10.1039/C4CC01704H, Communication
Host–guest complexation induced emission: a pillar[6]arene-based complex with intense fluorescence in dilute solution
Pi Wang, Xuzhou Yan and Feihe Huang
Chem. Commun., 2014, 50, 5017-5019
DOI: 10.1039/C4CC01560F, Communication
We invite you to submit your next communication article to ChemComm!