ChemComm warmly congratulates Associate Editor Jonathan Sessler, who will receive the 2014 MSMLG Award at the 4th International Conference on Molecular Sensors and Molecular Logic Gates (MSMLG2014), to be held in Shanghai, China, from 9-12th November.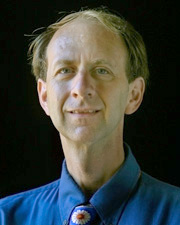 Professor Jonathan Sessler
Professor Sessler, of the University of Texas at Austin, is to be recognized for his seminal contributions to colorimetric anion, cation, and neutral substrate sensors, as well as for his work on calixpyrrole-based self-assembly and molecular logic device design.
Professor Seiji Shinkai
The MSMLG Award will also be presented to Professor Seiji Shinkai – ChemComm sends sincere congratulations! Professor Shinkai, of Kyushu University, Japan, designed the first molecular machines and played an integral part in the development of various functional calixarenes.  We invite you to check out our recent cross-journal collection of articles – including a good number from ChemComm – especially published in celebration of Seiji Shinkai's 70th Birthday.
MSMLG2014
The International Conference on Molecular Sensors and Molecular Logic Gates is a biennial conference organized by the East China University of Science and Technology (ECUST). Over 350 delegates from 25 countries are expected to attend. They will discuss innovative research and development in the fields of molecular sensors and molecular logic gates, molecular recognition and supramolecular self-assembly, and related research areas.
The Royal Society of Chemistry is a proud supporter of MSMLG 2014, sponsoring two poster prizes, the winners of which will each receive a hardbound copy of 'Molecular Logic-based Computation' from the RSC Books list.
For more information on the conference and to see the line-up of speakers, visit http://www.msmlg2014.org/.
Look out for ChemComm's upcoming themed collection on Molecular Logic Gates and Information Processing in early 2015!