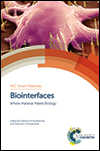 New in the RSC Smart Materials Series:
Biointerfaces: Where Material Meets Biology edited by Dietmar Hutmacher and Wojciech Chrzanowski
Covers the current knowledge and methods used to control living organism responses to implantable devices.
Supramolecular Materials for Opto-Electronics edited by Norbert Koch
The book discusses the basic principles of building supramolecular organic systems that fulfil the requirements of the targeted opto-electronic function.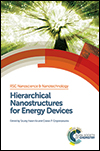 New in the RSC Nanoscience & Nanotechnology Series:
Hierarchical Nanostructures for Energy Devices edited by Seung H Ko, Costas P Grigoropoulos
Discusses how nanostructured materials can be applied to energy devices, with an emphasis on the process of generation to storage and consumption.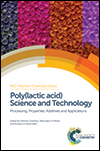 New in the RSC Polymer Chemistry Series:
 Poly(lactic acid) Science and Technology: Processing, Properties, Additives and Applications edited by Alfonso Jiménez, Mercedes Peltzer, Roxana Ruseckaite
Details the synthesis, characterisation, properties and applications of poly(lactic acid) science and technology covering scientific, ecological, social and economic issues.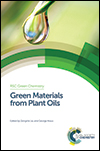 New in the RSC Green Chemistry Series:
Polyhydroxyalkanoate (PHA) Based Blends, Composites and Nanocomposites edited by Ipsita Roy and P. M Visakh
A comprehensive overview of the recent accomplishments in the area of polyhydroxyalkanoates.
Green Materials from Plant Oils edited by Zengshe Liu and George Kraus
This book covers the synthesis of useful products and intermediates from plant oils.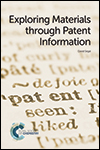 New Textbooks
Exploring Materials through Patent Information by David Segal
Nanoscopic Materials by Emil Roduner
Also of interest:
Attending this year's Fall MRS Meeting? View our latest materials science books on display at the Royal Society of Chemistry stand #1301.
12th International Conference on Materials Chemistry (MC12), 20 – 23 July 2015, University of York, UK – abstract submission is now open!
You can now keep up-to-date with the latest books published from the Royal Society of Chemistry with our eBook Table of Content Email Alerts. Sign up today by selecting RSC eBook Collection in the Book Alerts section on the Email Alerts Service Form.