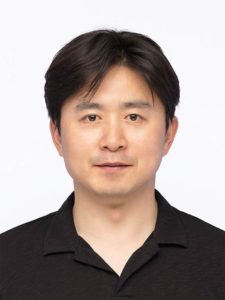 Won Jong Kim has been appointed as a new Associate Editor for Biomaterials Science. Won Jong Kim is a Mueunjae chaired professor at the Department of Chemistry, Pohang University of Science and Technology (POSTECH). His research is mainly focused on synthesizing polymeric drug/gene carriers, DNA nanomedicines, developing new chemistries for the polymeric carriers and nanobiomaterials including exploring their potential towards efficient delivery. His current works also include control of gas molecules such as nitric oxide (NO) and its application for the treatment of malignant cancer, autoimmune disease, and brain disease. He has received multiple awards including the Korean Chemical Society (KCS)-Wiley Chemist Award, the Wiley-Polymer Society of Korea (PSK) Scientist Award, the KCS-Award for the Advancement of Science and the PSK-Mid-career Researcher Academy Award. Read more on his group webpage.
Won Jong has given his insight and thoughts on the future of the biomaterials field:
"Biomaterials can significantly augment cellular functionality and current imaging techniques, which would likely lead to practical and more advanced biomedical applications. To this end, future biomaterials research should be multi/interdisciplinary by playing essential roles to bridge the gap between each discipline, including nanotechnology, cell engineering, and medical imaging."
"The journal, Biomaterials Science, will introduce innovative approaches that combine multiple disciplines, thus expanding opportunities for future biomaterials to be explored by researchers working on different fields."
Editor's choice: Won Jong's favourite Biomaterials Science articles
Here are a couple of publications that Won Jong has chosen as his favourite recent articles in Biomaterials Science.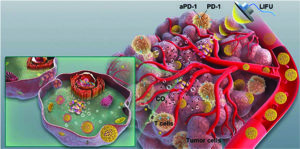 A low-intensity focused ultrasound-assisted nanocomposite for advanced triple cancer therapy: local chemotherapy, therapeutic extracellular vesicles and combined immunotherapy
Mixiao Tan, Yuli Chen, Yuan Guo, Chao Yang, Mingzhu Liu, Dan Guo, Zhigang Wang, Yang Cao and Haitao Ran
Biomaterials Science, 2020, 8, 6703-6717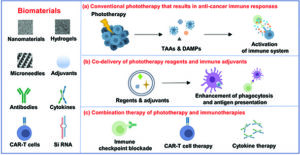 Biomaterial-assisted photoimmunotherapy for cancer
Muchao Chen and Qian Chen
Biomaterials Science, 2020, 8, 5846-5858
All these articles are currently FREE to read until 5th April 2021!