We are delighted to introduce our first Analyst Emerging Investigator, Yi-Lun Ying!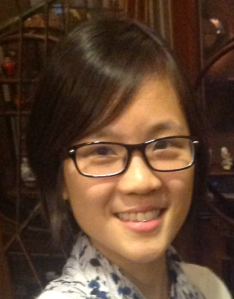 Dr Yi-Lun Ying is the Associate Professor of Analytical Chemistry in the School of Chemistry and Molecular Engineering at East China University of Science and Technology (ECUST). Her B. Sc in Fine Chemistry and Ph. D in Analytical Chemistry are all from the ECUST. After a doctoral exchange studying in the University of Birmingham, Dr Ying carried out her postdoctoral research on nanopores and nanoelectrodes at ECUST. Since 2016, she started her independent work as an associate professor to focus on the nanospectroelectrochemistry for revealing the heterogeneous structure-activity relationship of the single molecules at ECUST. She has co-authored over 50 peer-reviewed publications, including Nature Nanotechnology (1), Journal of American Chemistry Society (1), Angewandte Chemie International Edition (2), CHEM (1), Chemical Science (3), Chemical Communications (11), Analytical Chemistry (8), Analyst (2) and 6 patents. The total citations of her publications exceed 860 with an H index of 16 (SCI Web of Science). She has given more than 15 oral presentations, including six invited lectures, and has served as Editor Board Member for Scientific Reports. As an active and emerging investigator in analytical chemistry, Dr Ying has received six awards and honours, including the L'Oreal-UNESCO International Rising Talents (2016) and Shanghai "Chen Guang" project (2018).
Read Yi-Lun's Emerging Investigator series paper "A thumb-size electrochemical system for portable sensors" and find out more about her in the interview below:
Your recent Emerging Investigator Series paper focuses on a miniaturised, low-cost electrochemistry instrument sensor. How has your research evolved from your first article to this most recent article?
My first scientific publication is about the α-hemolysin nanopore analysis of single oligonucleotide in 2010. In the nanopore measurements, the ionic current directly converts the single molecule behaviours into the electric signals, which mainly requires the high performance electrochemical instrument and software for big data recording and analysis of the ionic current. Therefore, I was encouraged to develop our own amplifier, A/D convertor and software for the high resolution electrochemical measurements. After nearly ten years efforts, our group has designed not only high temporal-spatial resolution instrumentations for nanopore analysis, but also further applied the low-noise amplifier in achieving the thumb-size electrochemical system for portable sensors as presented in this most recent article.
What aspect of your work are you most excited about at the moment?
The performance of an electrochemical sensor is mainly determined by its interface, the instrumentation and analysis algorithm. To address the goal towards sensitivity, specificity, and rapidness of sensing, our group miniaturizes the sensing interface at nanoscale together with developing high-performance sensing instrumentation. These improvements exhibit strong ability for revealing the hidden heterogenous properties of the single analyte at a high throughput. This is really exciting me that strong analytical tools make you deeply understand and "see" the beauty of molecular world. At this moment, we are using our developed electrochemical sensing system to study the function-structure relationship of a redox enzyme.
In your opinion, what is the biggest advantage of this technology and how will it impact environmental monitoring?
Our paper presented a thumb-size, low cost and versatile instrument system with high accuracy and time resolution for portable electrochemical use. Based on sensors of screen printed electrode, the instrument system could be used in electro-chemical applications such as analysis of chemicals and quantitative determination of heavy metals in water. Due to the ultra-small size and low cost (< $15), this instrument system is probably the smallest and cheapest electrochemical instrument system as far as we know. It could be further used in wearable sensors for body fluid analysis, point-of-care diagnostics in local clinic, on-site environment monitoring and tools for experimental education.
What do you find most challenging about your research?
The most challenge is to bring the knowledge of chemistry, electronics, physics, big data analysis together for the comprehensive study in electrochemical analysis.
How do you spend your spare time?
Playing with my 3-year-old daughter
Which profession would you choose if you were not a scientist?
Maybe a graphic designer
Can you share one piece of career-related advice or wisdom with other early career scientists?
I always believe that a collection of small steps will undoubtedly cover great distances