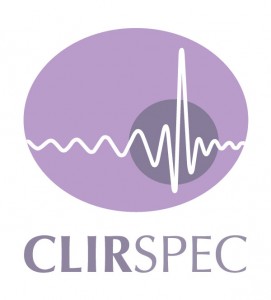 Starting with a dark morning (due to being up at 4:00 am) I got to Manchester airport to meet up with my colleagues Dr Alex Henderson and Profs Roy Goodacre and Peter Gardner. A very quick and easy flight over to Dublin and we were at the mercy of our excellent host Prof. Hugh Byrne at the FOCAS Research Institute, Dublin Institute of Technology. The reason we were all here was the 2nd quarterly meeting of the Clinical Infrared and Raman Spectroscopy Network (www.clirspec.org) funded by an EPSRC Network Grant.
We had a lot to get through including feedback on the progress of the working parties, which will do the main work of the network, but also to report on the progress we have made so far. In a short amount of time we have been able to communicate our developments through our members at Pittcon2014, secure a session at SciX2014 and at Pittcon 2015, advertise ourselves through a Special Issue of the Journal of Biophotonics on "Photonic Biofluid Diagnostics" and importantly (very hot of the press) had a RSC Faraday Discussion accepted for 2016 on "Advanced Vibrational Spectroscopy for Biomedical Diagnostics".
Through this meeting we have managed to establish a Summer School that will take place in 2015 on the shores of Lake Windermere and our first conference that will be held at the University of Exeter hosted by Prof. Nick Stone and Dr Julian Moger in April 2015.  Stay tuned for more information soon.
A running theme of the meeting was the fact that we wanted to engage with the industrial and clinical communities to a greater extent and as such we are glad to be able to sponsor the invited talk of Prof. Hugh Barr at SPEC 2014, Krakow, Poland. The long first day came to close and Prof. Byrne was kind enough to take us for a drink (or two) of Vitamin G.
The next day of the meeting was solely set aside to discuss the development of an international professional society in clinical spectroscopy: the main thrust of our exit strategy. What we didn't realise when the agenda was set was the potential minefield of logistical problems that we were getting into. However, after many hours discussion, we have a good plan and hope to be able to provide more information soon on how the dynamic world wide community of clinicians, industrialist and academics in our exciting field can get together in order to make a difference to the delivery of healthcare for the benefit of patients
Until the next time…