Congratulations to the poster prize winners at the 2012 AIChE Annual Meeting, Emerging Areas in Polymer Science and Engineering.
The two winners were Saber Naserifar (University of Southern California) and Xiao Wang (University of Akron). Both winners won a years online subscription to Soft Matter.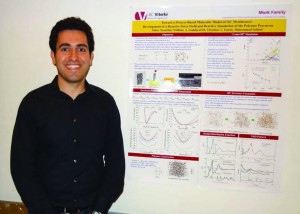 Saber Naserifar – "Simulations of the Pyrolysis of Hydridopolycarbosilane (HPCS) Polymer Using Reactive Force Fields"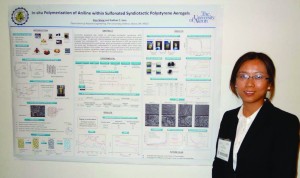 Xiao Wang – "Mechanical and Electrical Properties of Multi-Walled Carbon Nanotubes / Syndiotactic Polystyrene Composite Aerogels"
The 2012 AIChE Annual Meeting was held October 28 – November 2, 2012 at the David L. Lawrence Convention Center, Pittsburgh, USA.
Follow the latest journal news on Twitter @softmatter or go to our Facebook page.
To keep up-to-date with all the latest research, sign-up to our RSS feed or Table of contents alert.