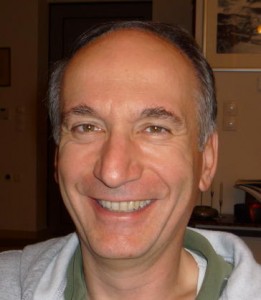 We are delighted to welcome our newest Soft Matter Associate Editor: Professor Dimitris Vlassopoulos (University of Crete, Greece).
Dimitris is a leading expert in polymer rheology and has published over 160 papers. His research focuses on soft matter physics and engineering problems with specific interests in molecular rheology and rheo-physics in the bulk and at liquid interfaces, architecturally complex polymers, and soft colloids.
Dimitris also brings a wealth of previous editorial experience to the Soft Matter team; we are delighted to have him board.
To find out more about Dimitris' research, take a look at this recent paper:
Molecular rheology of branched polymers: decoding and exploring the role of architectural dispersity through a synergy of anionic synthesis, interaction chromatography, rheometry and modeling
Evelyn van Ruymbeke, Hyojoon Lee, Taihyun Chang, Anastasia Nikopoulou, Nikos Hadjichristidis, Frank Snijkers, Dimitris Vlassopoulos
And a Soft Matter issue dedicated to the theme of 'Bridging the gap between soft and hard colloids' of which Dimtris was a Guest Editor along with Professor Michel Cloitre
As a Soft Matter Associate Editor, Dimitris will be handling submissions to the journal. Why not submit your next paper to his Editorial Office?