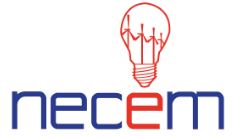 International Conference on Energy Materials and Interfaces to be held at Newcastle University, starting on 29 July  – 1 August 2019
The EPSRC North East Centre for Energy Materials (NECEM) unites a broad range of expertise across academia and industry to address the most fundamentally critical aspects of energy systems. In 2019 NECEM will be hosting the International Conference on Energy Materials and Interfaces at Newcastle University from Monday 29th July to Thursday 1st August. The topics for this conference include:
Flexible photovoltaics
Thermoelectric devices
Computational simulations of interfaces in energy capture devices
Applications of 2D materials in energy capture and storage
Tailored interfaces in turbines
New concepts in electrical and electrochemical energy storage
The conference will play out to a total of 200 attendees over three full days.
The main conference will begin on Tuesday 30th July 2019 and will be prefaced by a welcome reception held on the Monday evening.