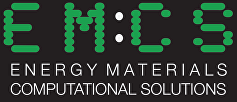 The 4th Annual Energy Materials Symposium will be taking place on Thursday 7 September 2017 at the University of Bath.
This meeting will cover experimental and computational work on new materials, fundamental science and industrial developments on solar cells, lithium batteries, solid oxide fuel cells and thermoelectric devices.
Royal Society of Chemistry journals Energy & Environmental Science and Sustainable Energy & Fuels will be supporting the event, contributing prizes for the winning posters.
Registration for the event closes 31 July 2017.