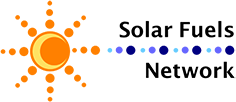 Sustainable Energy and Fuels are pleased to announce the 5th UK Solar Fuel Symposium and Postgraduate Afternoon.
Confirmed invited speakers include:
In addition, Professor Michael Grätzel (EPFL, Switzerland) will give a presentation within the frame of the RSC Centenary Prize lecture tour.
The postgraduate symposium will be held on the afternoon of Thursday 26th January. The 5th UK Solar Fuels Symposium will be 9:30 am to 6:00 pm on Friday 27th January. Both events are free for Solar Fuels Network members.
Venue: Lecture Theatre 1, Ground Floor, Herschel Building, School of Chemistry, Newcastle University
Organisers: Dr Pau Farràs Costa and Prof Andrew Benniston
For more details visit the events website.