Chemical Science is delighted to announce the addition of another Associate Editor: Professor Alán Aspuru-Guzik of Harvard University, who is now handling submissions in the area of theoretical chemistry.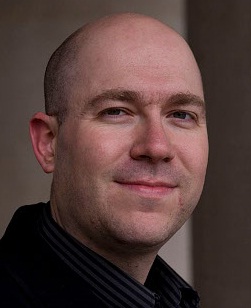 Biography
Professor Aspuru-Guzik joined Harvard University in 2006 and has been a full professor there since 2013 (the same year in which he received the ACS Early Career Award in Theoretical Chemistry). Prior to joining Harvard, Alán spent a couple of years as a postdoctoral researcher at the University of California, Berkeley, where he also completed his PhD in Physical Chemistry. He holds a BSc in Chemistry from the Universidad Nacional Autónoma de México.
Research
Alán leads the Aspuru-Guzik Research Group, a theoretical physical chemistry group in the Department of Chemistry and Chemical Biology at Harvard University. The group's research focuses on:
Alán is very interested in the design of novel materials for renewable energy in general. He recently had a breakthrough in screening for practical organic molecules for flow batteries. The theoretical aspects related to that work were published in Chemical Science as a cover article.
Chemical Science: Alan's choice
We asked Alan to send us his pick of Chemical Science articles in the area of theoretical chemistry. His choices are listed below and you can read them by clicking on the links – all are free to access* until 24th May.
van der Waals dispersion interactions in molecular materials: beyond pairwise additivity
Anthony M. Reilly and Alexandre Tkatchenko 
Chem. Sci., 2015, Advance Article
DOI: 10.1039/C5SC00410A, Perspective
Open Access
Novel metal–organic framework linkers for light harvesting applications
Michael E. Foster, Jason D. Azoulay, Bryan M. Wong and Mark D. Allendorf 
Chem. Sci., 2014, 5, 2081-2090
DOI: 10.1039/C4SC00333K, Edge Article
Polymethine dyes for all-optical switching applications: a quantum-chemical characterization of counter-ion and aggregation effects on the third-order nonlinear optical response
Sukrit Mukhopadhyay, Chad Risko, Seth R. Marder and Jean-Luc Brédas 
Chem. Sci., 2012,3, 3103-3112
DOI: 10.1039/C2SC20861J, Edge Article
 
Thermodynamic analysis of Xe/Kr selectivity in over 137 000 hypothetical metal–organic frameworks
Benjamin J. Sikora, Christopher E. Wilmer, Michael L. Greenfield and Randall Q. Snurr 
Chem. Sci., 2012, 3, 2217-2223
DOI: 10.1039/C2SC01097F, Edge Article
From themed collection Physical Chemistry
 
Estimating chemical reactivity and cross-influence from collective chemical knowledge
Siowling Soh, Yanhu Wei, Bartlomiej Kowalczyk, Chris M. Gothard, Bilge Baytekin, Nosheen Gothard and Bartosz A. Grzybowski 
Chem. Sci., 2012, 3, 1497-1502
DOI: 10.1039/C2SC00011C, Edge Article
Alán is now accepting submissions to Chemical Science in the area of theoretical chemistry.  He is keen to emphasize that he is interested not only in exceptional applications of theoretical methods, but also in the top methods-development manuscripts. He is also very interested in articles that are at the interface of theoretical chemistry and other fields.
Submit your high-impact research to Alán's Editorial Office.
*Access is free with a registered RSC account.