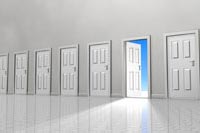 Open Access has been in the news a lot in recent weeks.
Previously, when visiting our website, you may have found it time-consuming to find everything relating to Open Access at the RSC.
But not any more – to make it easier for you, we now have everything in one place.
What can you expect to find?
the latest RSC Press Releases relating to Open Access
information on current RSC policy
descriptions of the different types of Open Access
details of RSC Open Science, our 'author pays' option
and more …

So make sure you have the latest information: visit the website today .
And if you have any questions, please email us.