A very informative book has been published, edited by Tjeerd Plomp & Nienke Nieveen :Educational design research
Part A: An introduction
Part B: Illustrative case studies
The book is free and available online and there are many contributions concerning science education.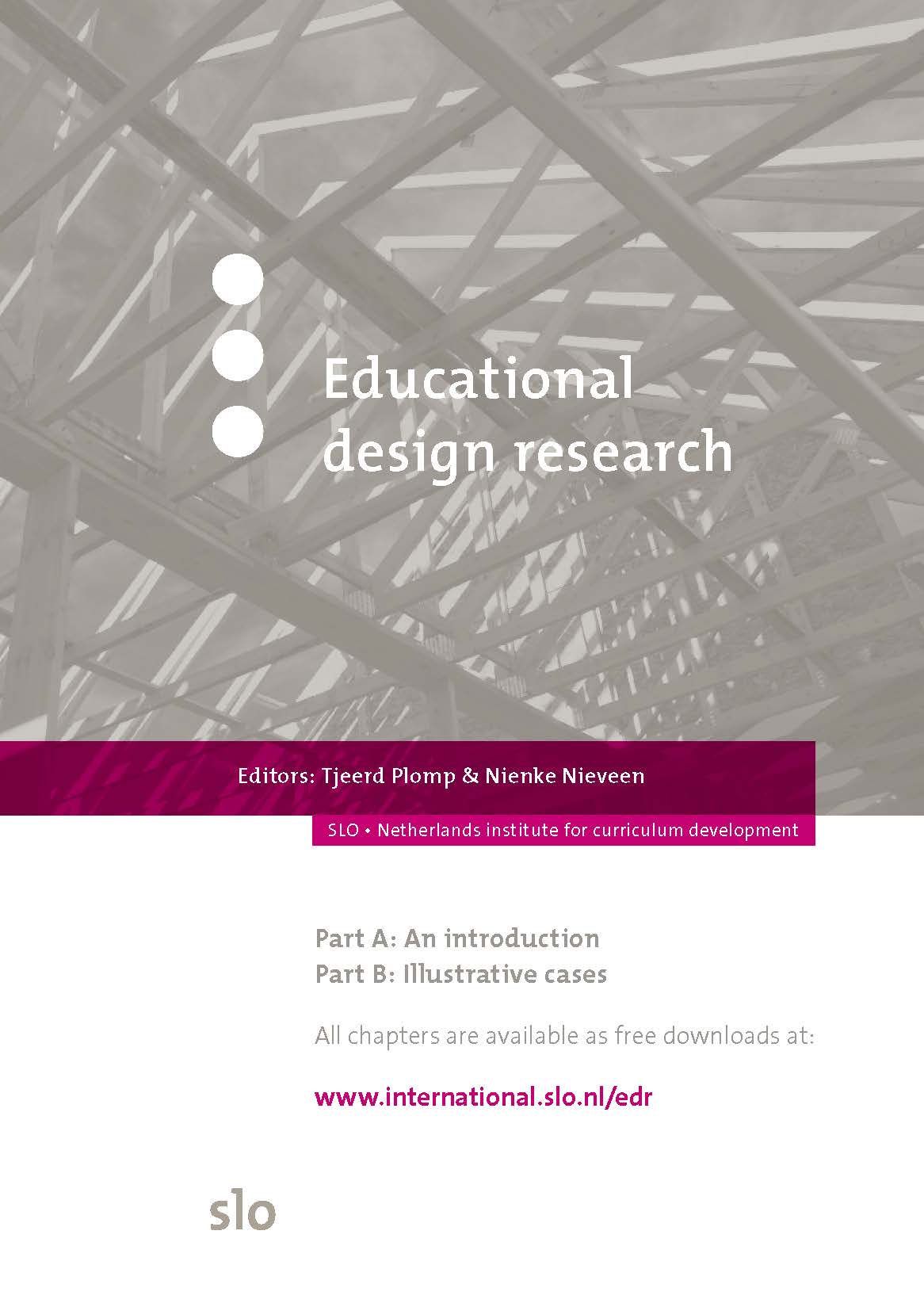 Part A
: An Introduction – revised edition (of 2009 book)
This book provides an introduction into educational design research as a suitable research
approach either to address complex problems in educational practice or to develop or
validate theories (e.g.) about learning processes, learning environments and the like.
This publication contains the following contributions:
Introduction to educational design research – Tjeerd Plomp
Curricular development research as a specimen of educational design research – Jan van den Akker
Design research from learning design perspective – Koeno Gravemeijer & Paul Cobb
The integrative learning design framework – Brenda Bannan
When is design research appropriate – Eamonn Kelly
Formative evaluation in educational design research – Nienke Nieveen & Elvira Folmer
Selected references and sources on educational design research
Part B: Illustrative Cases
This part contains a collection of 51 examples of successful educational design research
projects written by researchers from more than 20 countries. These examples enable
graduate students and novice researchers to learn how to design and conduct a project
utilizing an educational design research approach.
This rich collection reflects a number of dimensions:
representing all educational levels: (pre-)primary education, junior and senior secondary education, teacher education, other higher education, and also workplace learning;
reflecting various domains in the field of education, such as curriculum, learning and instruction, subject-related pedagogy (for example math education, language education, science education), instructional technology, ICT in education
reflecting various purposes of design research, such as developing an innovative intervention or developing or a new instructional or learning theory
providing a wide variety of international examples.