New technique could improve tumour diagnosis and treatment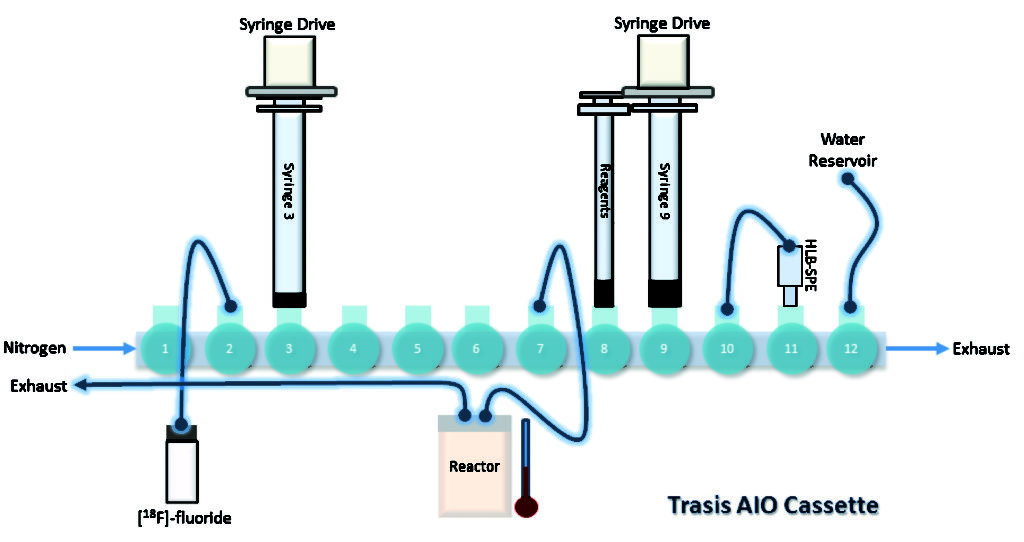 A new automated fluorine-18 radiolabelling procedure could allow better tumour diagnosis and treatment in the clinic.
Graham Smith and coworkers at the Institute of Cancer Research have used two different radiolabelling platforms to successfully label three small biological molecules with fluorine-18, which could allow the batch production of these radiopharmaceuticals to satellite PET centres around the country.
"We showed how the process could be automated, and reported some indicative trends for the radiolabelling efficiency so that radiochemists with an interest in this type of radiolabelling can quickly adapt and optimise to suit a chosen peptide of interest," comments Smith.
Check out the full story in Chemistry World.
---
This article is free to access until March 14th.
L Allott et al, React. Chem. Eng., 2017, DOI: 10.1039/c6re00204h