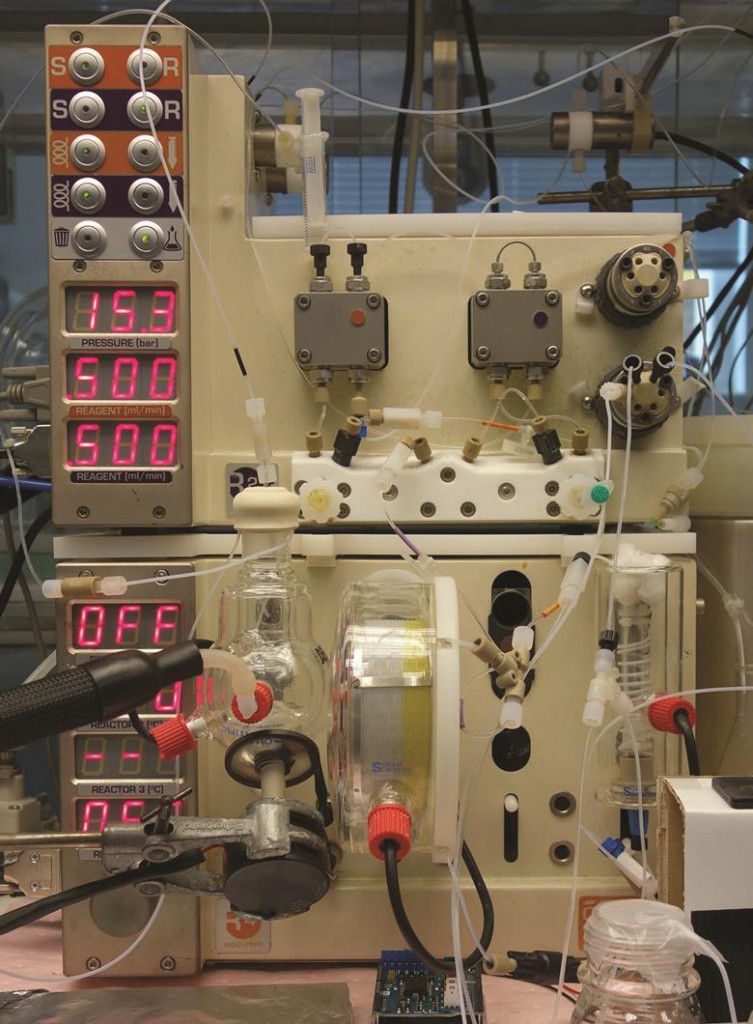 Batch and flow chemistry can finally be carried out together on the same system!
Reaction Chemistry & Engineering Editorial Board member Steve Ley and colleague Daniel Fitzpatrick at the University of Cambridge have developed an automated reactor that can carry out both batch and flow processes, allowing for greater automation of multi-step synthesis.
Read the full story in Chemistry World.
This article is free to access until 25 November 2016
D E Fitzpatrick and S V Ley, React. Chem. Eng., 2016, DOI: 10.1039/C6RE00160B