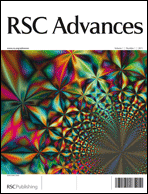 With over 1000 articles published since the launch of RSC Advances in August 2011, the Journal is going from strength to strength. So much so that, just less than a year after the publication of the first issue, the journal is now published on a weekly basis.
Why have we taken this decision?
With our authors and readers in mind, we wanted to further improve the service we are currently offering. More issues means:
as an author, you will have page numbers assigned to your articles more quickly
more frequent Table of Contents alerts, helping you to keep up-to-date with the latest research
 To keep abreast of the latest articles published in RSC Advances, please sign up to receive our content e-mail alerts.
 All of our articles published in 2011 and 2012 are FREE to access subject to a simple registration process.
Thank you to all the authors, editors and referees who have given us their support thus far.