Happy Diwali!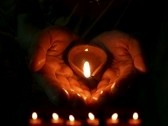 Diwali is also known as the "festival of lights"and RSC Advances joins in the celebration by highlighting the latest articles published that involve light. Please note that all our content are free to download upon a simple registration process.
A lot of reactions need light to happen and other molecules emit light. These chemical reactions have applications in organoelectronics such as organic light-emitting diodes, photovoltaics or in bio-labelling techniques and photocatalytic reactions such as light-induced water splitting, etc…
Below is a selection of RSC Advances articles that may be of interests to you:
Blue phosphorescent iridium(III) complexes containing carbazole-functionalized phenylpyridine for organic light-emitting diodes: energy transfer from carbazolyl moieties to iridium(III) cores
Hoe-Joo Seo, Myungkwan Song, Sung-Ho Jin, Jung Hei Choi, Seong-Jae Yun and Young-Inn Kim
RSC Adv., 2011, 1, 755-757, DOI: 10.1039/C1RA00140J, Communication
The electrogenerated chemiluminescence detection of IS6110 of Mycobacterium tuberculosis based on a luminol functionalized gold nanoprobe
Jie Jiang, Ying Chai and Hua Cui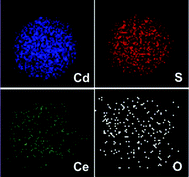 RSC Adv., 2011, 1, 247-254, DOI: 10.1039/C1RA00206F, Paper
Monodisperse CeO2/CdS heterostructured spheres: one-pot synthesis and enhanced photocatalytic hydrogen activity
Xi-Hong Lu, Shi-Lei Xie, Teng Zhai, Yu-Feng Zhao, Peng Zhang, Yue-Li Zhang and Ye-Xiang Tong
RSC Adv., 2011, Advance Article, DOI: 10.1039/C1RA00252J, Communication
Hierarchical Bi7O9I3 micro/nano-architecture: facile synthesis, growth mechanism, and high visible light photocatalytic performance
Xin Xiao and Wei-De Zhang
RSC Adv., 2011, 1, 1099-1105, DOI: 10.1039/C1RA00323B, Paper
Chemical reactions under autogenic pressure at elevated temperature to fabricate photo-luminescent Ga2O3 nanocrystals and their coatings
Pani P. George, Vilas G. Pol, Yuri Koltypin, Makluf Shirly Ben-David, I. Genish and Aharon Gedanken
RSC Adv., 2011, 1, 619-624, DOI: 10.1039/C1RA00277E, Paper
Synthesis of FeS2 and Co-doped FeS2 films with the aid of supercritical carbon dioxide and their photoelectrochemical properties
Jiqing Jiao, Liuping Chen, Daibin Kuang, Wei Gao, Huajie Feng and Jian Xia
RSC Adv., 2011, 1, 255-261, DOI: 10.1039/C1RA00066G, Paper
Well-crystallized square-like 2D BiOCl nanoplates: mannitol-assisted hydrothermal synthesis and improved visible-light-driven photocatalytic performance
Jinyan Xiong, Gang Cheng, Guangfang Li, Fan Qin and Rong Chen
RSC Adv., 2011, Advance Article, DOI: 10.1039/C1RA00335F, Paper
Length control of Ag nanorods in mesoporous SiO2–TiO2 by light irradiation
Go Kawamura, Mai Murakami, Teruhisa Okuno, Hiroyuki Muto and Atsunori Matsuda
RSC Adv., 2011, 1, 584-587, DOI: 10.1039/C1RA00317H, Communication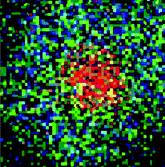 A dithienyl benzotriazole-based poly(2,7-carbazole) for field-effect transistors and efficient light-emitting diodes
Bo Liu, Yingping Zou, Shanghui Ye, Yuehui He and Kechao Zhou
RSC Adv., 2011, 1, 424-428, DOI: 10.1039/C1RA00134E, Paper
One-pot synthesis and characterization of well defined core–shell structure of FePt@CdSe nanoparticles
Thuy T. Trinh, Derrick Mott, Nguyen T. K. Thanh and Shinya Maenosono
RSC Adv., 2011, 1, 100-108, DOI: 10.1039/C1RA00012H, Paper

RSC Advances wishes a Happy Diwali to all our hindu authors, referees, readers and editors!