As a joint venture between the chemistry communities of China and the UK, Materials Chemistry Frontiers strives to report the best research from China and rest of the world to international audiences.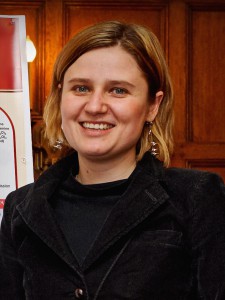 Board members of the journal regularly select and feature their favourite MCF articles that represent research the members see as possessing exceptional novelty and a potential impact to the development of the field.
This month, we would like to highlight two articles about Metal-Organic Frameworks under the recommendation of our Associate Editor Natalia Shustova. Both of these articles were selected from those published in Materials Chemistry Frontiers during December 2016 and January 2017. They were also part of the themed collection Functional Open framework materials.
All these papers are now free to read. @MaterChem on Twitter to tell us how you think about them.

---
Towards hydroxamic acid linked zirconium metal–organic frameworks
Carla F. Pereira, Ashlee J. Howarth, Nicolaas A. Vermeulen, Filipe A. Almeida PazJoa ̃o P. C. Tome, Joseph T. Hupp* and Omar K. Farha*
DOI: 10.1039/C6QM00364H
First Published online on 30 Jan 2017
Editor's comments:
A very powerful approach, solvent-assisted linker exchange (SALE) in metal-organic frameworks (MOFs), was developed in the Hupp and Farha team from Northwestern University, USA. One of the major advantages of SALE is preservation of a MOF topology while introducing a new functionality. The authors demonstrated that SALE could also be applied to increase MOF stability. In particular, increase of stability of widely used UiO-66 framework was reported through incorporation of benzene-1,4-dihydroxamic acid linkers due to formation of stronger bonds. These studies reveal a new avenue in the use of post-synthetic techniques, such as SALE, to access robust metal-organic materials, which is a key component for practical application development.
---
Two-dimensional metal–organic frameworks for selective separation of CO2/CH4 and CO2/N2
Stephen Charles King, Rui-Biao Lin,* Hailong Wang, Hadi D. Arman and Banglin Chen*
DOI: 10.1039/C6QM00375C
First published on 13 Jan 2017
Editor's comments:
Due to modularity and exceptional tunability, metal-organic frameworks (MOFs) offer a number of advantages for efficient gas separation. Thus, Chen and co-workers from the University of Texas at San Antonio, USA reported the novel MOFs, which selectively adsorb CO2 over CH4 and N2, as shown by single component gas sorption and selectivity calculations. The reported studies are an important step forward for the industrial separation of CO2/CH4 and CO2/N2 gas mixtures as well as a next generation of efficient absorbents.