The latest InorgChemFront issue 10 is published online.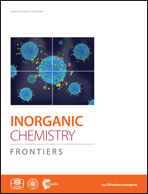 The front cover story, Efficient elimination of U(VI) by polyethyleneimine-decorated fly ash, is contributed  by Hongwei Pang, Shuyi Huang, Yihan Wu, Dongxu Yang, Xiangxue Wang, Shujun Yu, Zhongshan Chen, Ahmed Alsaedi, Tasawar Hayat and Xiangke Wang.
The inside cover features a story on Solvent-induced framework-interpenetration isomers of Cu MOFs for efficient light hydrocarbon separation by Yutong Wang, Weidong Fan, Xia Wang, Yinfeng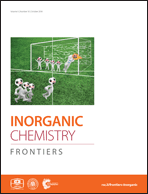 Han, Liangliang Zhang, Di Liu, Fangna Dai and Daofeng Sun.
Following review article is included in current issue:
Recent advances in inorganic material thermoelectrics
Pan Ren, Yamei Liu, Jian He, Tu Lv, Junling Gao and Guiying Xu
Inorg. Chem. Front., 2018,5, 2380-2398
http://dx.doi.org/10.1039/C8QI00366A