All of us in the Polymer Chemistry Editorial team would like to wish you all a merry Christmas and a happy new year! The Editorial office will be closed from 24th December 2013 and will reopen on 2nd January 2014.
We're really looking forward to 2014, which will see more high quality articles from top international polymer chemists, some great themed issues and much more.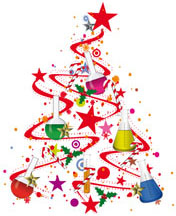 Don't miss out on all the journal news – follow us on twitter @PolymChem and like us on Facebook!