Prof. Mic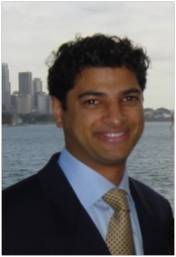 hael J. Monteiro is currently an Australian Research Council Future Fellow at The University of Queensland, Brisbane, Australia. He completed his PhD with Prof. Ken Busfield at Griffith University, Brisbane, on nitroxide trapping of small radical intermediates in polymerization systems. His first Postdoctoral Fellowship was with Prof. Ken O'Driscoll at the University of Waterloo on determining the effects of solvent on kp by PLP. His work on emulsion polymerization started as an Associate Researcher with Prof. Bob Gilbert, The University of Sydney. In 1999, he was an Assistant Professor at Eindhoven University of Technology, The Netherlands, where he started with living radical polymerization using RAFT in both solution and emulsion. His group was the first to study and synthesize polymer nanoparticles in water with controlled composition and morphology using the RAFT technology. He worked with Prof. Virgil Percec (University of Pennsylvania) in 2001 on SET-LRP. His current research interests include, drug and vaccine delivery, interactions between nanoparticles and proteins, building complex architectures from polymer building blocks and nanoreactors. He was awarded the Queen Elizabeth II Fellowship in 2004-2009, J. G. Russell award from the Australian Academy of Sciences, and The University of Queensland Research Excellence Award.
What was your inspiration in becoming a chemist?
I fell into chemistry after high school, and it was not until my postdoc with Ken O'Driscoll that chemistry and especially polymer chemistry peaked my interest and became a passion. Realizing the versatility and usefulness of polymers in everyday life made me want to research the subject.
What was the motivation to write your Polymer Chemistry article (entitled: "Reversible Polymer Nanostructures by Regulating SDS/PNIPAM",  DOI: 10.1039/C2PY20628E )?
A key aspect in using nanostructures (e.g. worms, spheres, vesicles) for many applications is scale. We previously showed using a temperature directed morphology transformation (TDMT) process (Angew. Chemie. 2011, 50, 8082-8085) that such nanostructures could be made at high weight fractions of polymer. In this work, we further extended the system to make these nanostructures reversible by using so-called 'dormant' spheres that could be transformed on-demand to the desired nanostructure, and transformed back to the dormant sphere. We found that the surfactant SDS played an important role not only to stabilize the nanostructures in water but to change the packing parameters to direct the transformations to either worms, vesicles or even donuts. The great advantage of our system is that once all plasticizer (i.e. toluene) has been removed, these nanostructures are stable for years in solution and solid state due to the glassy polystyrene core. We are now trialing these structures in biomedical applications.
Why did you choose Polymer Chemistry to publish your work?
Polymer Chemistry has a vibrant and young editorial board. The research published in this journal is of a very high quality and the focus of the journal is very much in my area.
In which upcoming conferences may our readers meet you?
I will be attending the ACS conference in New Orleans (2013) on 'Cyclic Polymers' chaired by Prof. Scott Grayson. I will also attend the IUPAC conference (2013) in Stellenbosch, SA, chaired by Prof. Bert Klumperman. I will attend and be co-vice chair with Prof Stefan Bonn for the IPCG Research Conference 2013 – Diverse Synthesis and Applications of Polymer Colloids, chaired by Dr Dieter Urban (BASF, Germany).
Which profession would you choose if you were not a scientist?
If I were not a scientist, I would have probably worked as a politician. I enjoy debating and friendly arguments. I suppose this is not too different to polymer science. The RAFT mechanism debate on intermediate radical termination was just one example.