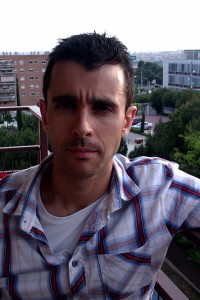 Dr Gerard Lligadas received his education in chemistry at the University Rovira i Virgili (URV), Tarragona, Spain. He continued his studies in Tarragona and completed his PhD in 2006 on exploring the utilization of plant oils as renewable feedstock in polymer chemistry. In 2007, a postdoctoral fellowship brought him to Penn University at Philadelphia, USA, where he worked under the direction of Prof. Virgil Percec on the elaboration of single-electron transfer living radical polymerization. At the end of 2008, he came back home becoming Lecturer and joining the Suspol Research Group at URV. His research interests include new bio-based polymers from renewable resources, halogen-free flame-retardant materials and controlled radical polymerization of acrylate and methacrylate monomers.
Research group's website: http://www.quimica.urv.es/~w3qo/suspolymers/suspolymers
What was your inspiration in becoming a chemist? I had a really great chemistry teacher during high school. But I really got into the organic chemistry and polymer science world after listening to Prof. Juan C Ronda at the University. I got really fascinated by the way he feels science!
What was the motivation to write this article? (DOI: 10.1039/C2PY20273E) The key objectives of our research come under the broad heading of the sustainable polymer chemistry. In our searching of novel biobased polyols for polyurethane technology, we came a couple of years ago with the application of thiol-ene click chemistry to unsaturated fatty acid derivatives with hydroxyl-functionalized thiols. Here, our motivation was to make a step forward and apply thiol-yne coupling to alkyne-derivatized fatty esters for its ability to add double hydroxyl functionality without compromising ester functionality, which may be used for a further polyurethane modification.
Why did you choose Polymer Chemistry to publish your work? Polymer Chemistry attracted us because of the quality of the work it publishes. Moreover, it meets all the criteria of a modern journal: it has a wide scope, a broad readership and promises fast review process and publication – which I can now confirm from my own experience.
In which upcoming conferences may our readers meet you? In February, my wife and I welcomed our first kid. The rest of 2012 will be quite. Next year I plan to attend 3rd Frontiers in Polymer Science Symposium.
How do you spend your spare time? I try to get some quality time each day with my wife and I am also trying to keep active with triathlon…swimming, cycling and running is a perfect release of stress cocktail.
Which profession would you choose if you were not a scientist? Hard to say… but If I would not be a scientist, I would probably be a chef. I really enjoy trying out new recipes. My wife loves it!