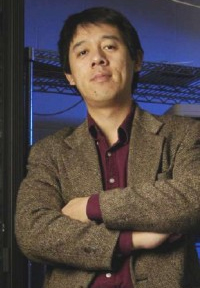 Nanoscale Associate Editor Professor Xiao Cheng Zeng has reported a material that is harder than diamond which he and his coworkers produced by subjecting solvated C60 cages to very high pressures in Science magazine. The article was also highlighted in Chemistry World magazine.
Professor Zeng handles submissions to Nanoscale in the computational and theoretical fields, he also has a specialist interest in nanoclusters, computational nanocatalysis and computer-aided design and study of nanostructured materials.
Submit to Xiao Cheng Zeng's Editorial Office today.