Due to their toxic nature the ionic liquids became an interesting subject of development for new applications.
In this NJC paper quaternary phosphonium ionic liquids are discussed in light of their potential use as an antifungal compounds. The authors Diego O. Hartmann and Cristina Silva Pereira (University  of Lisbon, Portugal) aimed this paper at investigating toxicity of several alkylphosphonium chlrorides versus a fungus, Aspergillus nidulans at a molecular level. They describe the use of qRT-PCR to analyse the expression of Aspergillus nidulans genes after exposure to alkyltributylphosphonium chlorides. The results indicate cell wall damage as the common mechanism of toxicity amongst these ionic liquids, while plasma membrane permeabilisation is dependent on the alkyl substituent length. The work provides an important basic insight to apply phosphonium type ionic liquids as an antifungal medicine.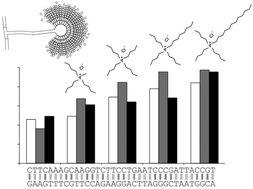 A molecular analysis of the toxicity of alkyltributylphosphonium chlorides in Aspergillus nidulans by Diego O. Hartmann and Cristina Silva Pereira , New J. Chem., 2013, 37, 1569-1577, DOI: 10.1039/C3NJ00167A
Interested in reading further? Why not download the full article now, FREE to access for a period of 4 weeks!