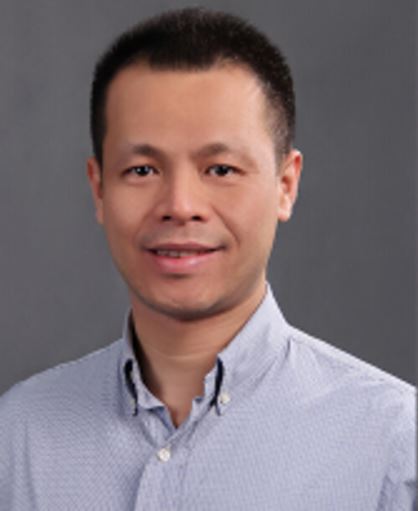 We are delighted to welcome Professor Yongye Liang (Southern University of Science and Technology, China) to the Molecular Systems Design & Engineering Editorial Board, and the new members of our Advisory Board.
Yongye is Associate Professor in the Department of Materials Science and Engineering at the Southern University of Science and Technology, China. Following a BS in chemistry at Nanjing University, he received an MS and PhD in chemistry at the University of Chigago, then carried out postdoctoral research at Stanford University until joining Southern University of Science and Technology in 2012. Professor Liang was named by Thomson Reuters as a 2016 Highly Cited Researcher.
His primary research interest is molecular engineering, which combines chemical design and synthesis with device studies to develop advanced functional materials for organic electronics, electrocatalysis, and bioimaging. His current research focuses on:
Improving the performance of polymer solar cells by developing new materials for active layer and interlayer
Designing and synthesizing non-precious metal based electrocatalysts for electrochemical energy conversion
Developing organic based electrode materials and conducting organic binders for sustainable electrical storage
Making new fluorophores with emission in the NIR region, high brightness and good biocompatibility
We also warmly welcome new Advisory Board members to the Molecular Systems Design & Engineering team, joining the full Advisory Board as follows:
Alfredo Alexander-Katz, MIT, USA
Helena Azevedo, Queen Mary University of London, UK
Andre Bardow, RWTH Aachen University, Germany
Jeremy Baumberg, University of Cambridge, UK
Neil Champness, University of Nottingham, UK
Jennifer Cochran, Stanford University, USA
Marc-Olivier Coppens, UCL, UK
Graeme Day, University of Southampton, UK
Pablo G. Debenedetti, Princeton University, USA
Robert Falconer, University of Sheffield, UK
Andrew Ferguson, University of Illinois, USA
C. Daniel Frisbie, University of Minnesota, USA
Arthi Jayaraman, University of Delaware, USA
Takashi Kato, University of Tokyo, Japan
Ludwik Liebler, ESPCI Paris, France
Sang Ouk Kim, KAIST, Korea
Heidi Mansour, University of Arizona, USA
Bert Meijer, Eindhoven University of Technology, Netherlands
Axel Mueller, Johannes Gutenberg University Mainz, Germany
Ki Tae Nam, Seoul National University, South Korea
Mark Olson, Tianjin University, China
Ho Bum Park, Hanyang University, South Korea
Jon Parquette, Ohio State University, USA
Boaz Pokroy, Israel Institute of Technology, Israel
Jeffrey Rimer, University of Houston, USA
Shu Seki, Kyoto University, Japan
Randy Snurr, Northwestern University, USA
Doros Theodorou, National Technical University of Athens, Greece
Matthew Tirrell, University of Chicago, USA
Bernhardt L. Trout, MIT, USA
Raymond W. Y. Wong, Hong Kong Polytechnic University, Hong Kong
Kim Woodrow, University of Washington, USA
Jia Zhu, Nanjing University, China
The full Molecular Systems Design & Engineering team cam be found on our website.