We are pleased to announce Lab on a Chip's first Thematic Collection in 2017, Organ-, Body- and Disease-on-a-Chip!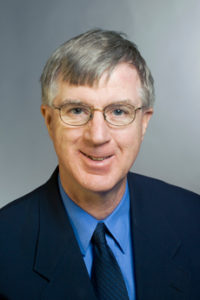 We are delighted to announce that Michael Shuler (Cornell University, USA) will be acting as Thought Leader for this collection. His research focuses on "Body-on-a-Chip" devices applied to evaluate different treatments for cancer, such as multi-drug resistant cancer. Read Michael Shuler's recent Editorial for more information.
An emerging area of interest for drug development over the last 13 years has been constructing human biomimetic systems by combining the techniques of microfabrication and tissue engineering. In this collection, we define an "Organ-on-a-Chip" as a physical microscale model (typically an order of 10−6 to 10−4 of actual size) of a particular human organ.
The questions we aim to address in this collection are whether these emerging technologies will improve both drug development and the regulation of human exposure to chemicals. What technical challenges remain? What will be the most effective way to utilize this emerging technology? Can this technology lead to cost effective, measurable improvements in human health? Our goal is to highlight the new advances in this growing field with an emphasis on the interface between the technological advancements and high impact applications of organ-, body- and disease-on-a-chip technologies.
Interested in submitting to the collection? 
If you are interested in submitting to the series, please get in touch with the Lab on a Chip Editorial Office at loc-rsc@rsc.org and and provide a title and abstract of your proposed submission.
Articles will be published as they are accepted and collated into an online Thematic Collection, which will receive extensive promotion. Read the collection so far – rsc.li/organonachip
Submissions to this collection are open between 1st July 2017 and 31st March 2018