Archive for November, 2015
20 Nov 2015
The Biomicrofluidics System Group at the Dalian Institute of Chemical Physics in China have published an exciting paper in Lab on a Chip where they have used paper as a material to grow and differentiate human pluripotent stem cells.
Recently, there has been much research into generating biocompatible materials for creating microenvironments for the growth of stem cells, with the aim of improving their regenerative potential. Using paper as the material has several advantages over the conventional polymers – it is cheap and readily available, it is biocompatible, and the bundles of cellulose microfibers that make up paper provide a porous 3D structure.
The authors used three different types of paper to identify which were best for stem cell growth – printing paper, filter paper, and nitrocellulose membrane. The paper was pre-coated with the required gels and the stem cells were seeded onto the surface. Initially, the stem cells were differentiated into cardiomyocytes prior to being added to the paper to test if the differentiated cells were able to grow on the different types of paper. The cells aggregated on both printing and filter paper and demonstrated spontaneous beating function, but not on the nitrocellulose membrane. These tissues also maintained their beating function for up to three months. The stem cells were then added to the paper prior to differentiation and the required cardiac differentiation procedures were carried out. The cells differentiated to the cardiomyocytes on all three paper types, however the cardiac-specific marker was only expressed weakly on the nitrocellulose membrane. Within two weeks a strong beating function was observed for the printing paper, but not the other paper types. The authors suggest the printing paper had a better pore size to support the cells than the filter paper, while the nitrocellulose membrane didn't have a favourable microstructure to support growth of cardiac tissue.
Along with this article, there are some impressive videos showing the cardiac tissue beating that are well worth a watch!
To download the full article for free* click the link below:
Human induced pluripotent stem cell-derived beating cardiac tissues on paper
Li Wang, Cong Xu, Yujuan Zhu, Yue Yu, Ning Sun, Xiaoqing Zhang, Ke Feng and Jianhua Qin
Lab Chip, 2015, 15 , 4283-4290
DOI: 10.1039/C5LC00919G
—————-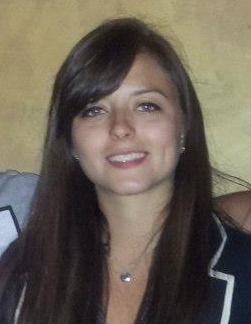 About the webwriter

Claire Weston is a PhD student in the Fuchter Group, at Imperial College London. Her work is focused on developing novel photoswitches and photoswitchable inhibitors.
—————-
*Access is free through a registered RSC account until 18/12/2015  – click here to register