During 2011 we published a number of topical reviews on a wide range of topics by expert researchers in their fields. We've collected some of them below but take a look here for the whole list, we hope you'll find something interesting in your area.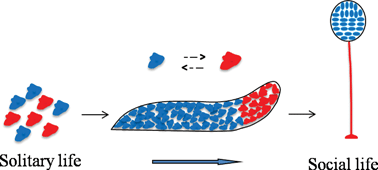 Biophysical regulation of tumor cell invasion: moving beyond matrix stiffness
Amit Pathak and Sanjay Kumar
DNA assembly for synthetic biology: from parts to pathways and beyond
Tom Ellis, Tom Adie and Geoff S. Baldwin
Apoptotic cell signaling in cancer progression and therapy
Jessica Plati, Octavian Bucur and Roya Khosravi-Far
Social selection and the evolution of cooperative groups: The example of the cellular slime moulds
Vidyanand Nanjundiah and Santosh Sathe
An architectural genetic and epigenetic perspective
Gary S. Stein, Janet L. Stein, Andre J. van Wijnen, Jane B. Lian, Sayyed K. Zaidi, Jeffrey A. Nickerson, Martin A. Montecino and Daniel W. Young
Insights on the permeability of wide protein channels: measurement and interpretation of ion selectivity
Vicente M. Aguilella, María Queralt-Martín, Marcel Aguilella-Arzo and Antonio Alcaraz
The origins of cancer robustness and evolvability
Tianhai Tian, Sarah Olson, James M. Whitacre and Angus Harding
If you have an idea for a review article that hasn't been covered and you would like to see included, contact the Editorial Office – we'd love to hear from you.