Article of the month for December, recommended by our referees, is free* to access for a limited time only!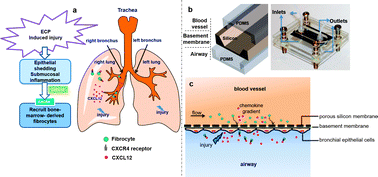 A biologically inspired lung-on-a-chip device for the study of protein-induced lung inflammation
Tushar H. Punde,  Wen-Hao Wu, Pei-Chun Lien,  Ya-Ling Chang, Ping-Hsueh Kuo,  Margaret Dah-Tsyr Chang, Kang-Yun Lee, Chien-Da Huang, Han-Pin Kuo, Yao-Fei Chan, Po-Chen Shih and  Cheng-Hsien Liu
Integr. Biol., 2015, Advance Article
DOI: 10.1039/C4IB00239C 
Take a look at our Integrative Biology 2014 HOT Articles Collection!
*Access is free through a publishing personal account. It's quick, easy and free to register!